Hot Off The Presses Funny
By Desiree Eaglin Leave a Comment
Welcome to Chew U!
The experts at Gerber know babies from the tippy top of their sweet baby heads all the way down to the bottoms of their chubby baby toes. Founded in 1927 by Dorothy and Dan Gerber while attempting to make healthful strained baby food for their daughter Sally, the Gerber Company mission has always been to help moms and dads raise happy, healthy babies. Now there are a few Gerber food stages for babies with no teeth beginning solid foods and up to big kids with tons of teeth! Gerber's 3rd Foods® Lil Bits™ Recipes are 10 new food recipes uniquely formulated for babies in the crawling developmental milestone to help them learn how to chew. During the "Chew U" your baby will transition from baby food eater to chewers at the Chew U! This is a sponsored post on behalf of SITS and Gerber, all opinions (and cute baby pictures) are my own.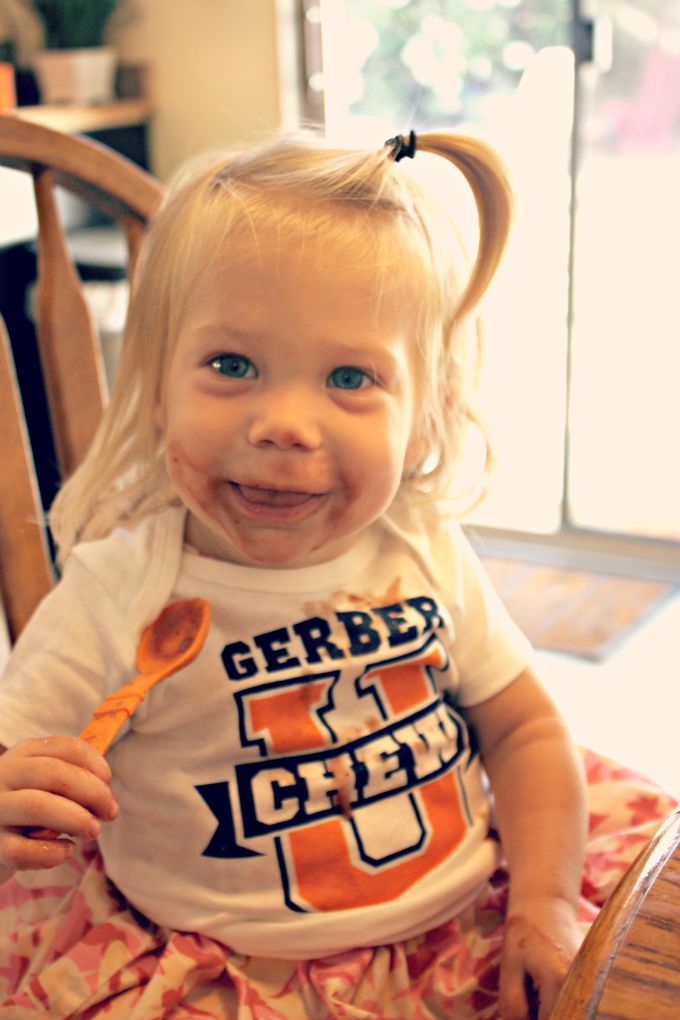 Chewing is Important!
Did you know that chewing is an important developmental milestone? I guess it is kinda important right because how else would we get to nosh on a juicy apple? Babies in the crawling stage now have the perfect food to help teach them how to chew. Gerber's 3rd Foods® Lil Bits™ Recipes contain perfectly sized soft bites of fruits or vegetables within the puree to promote chewing. It's a great way for babies to explore and feel new food textures and flavors! Lil' Bits recipes come in 7 fruits and 3 veggies. The Fruits recipes include: Apple Blueberry, Orchard Fruit Medley, Apple Banana, Banana Apple Strawberry, Pear Apple Berry, Island Fruit Blend and Banana Apple Mango. And the Veggies recipes include: Mixed Carrots, Corn & Butternut Squash, Butternut Squash & Potato, Sweet Potato Apple Carrots & Cinnamon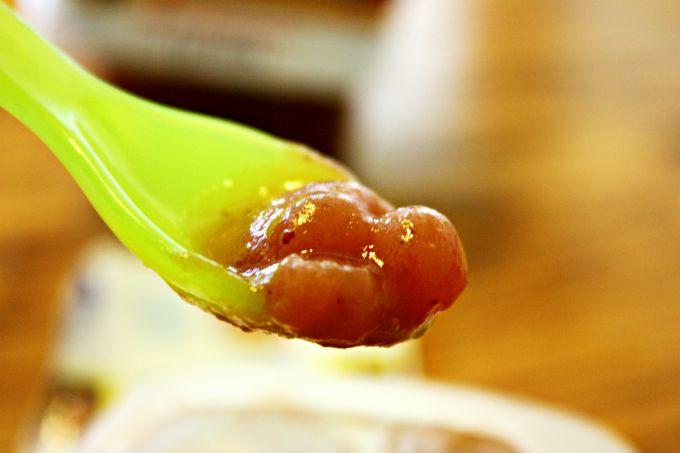 When Is Baby Ready For Chew U? 
Babies are ready for Chew U and Gerber's 3rd Foods® Lil Bits™ Recipes when they're in the crawling developmental stage and when they've shown signs that they're ready to start using those little mouths for mashing!
Here are the signs to look for: 
Crawl with stomach off floor
Pull to a standing position
Begins to feed self with fingers
Moves foods from side to side in mouth
Uses jaw to mash foods

The Gerber Lil' Bits Recipes Advantage
Gerber 3rd Foods Lil Bits Recipes ease the transition from baby food to table food and gradually introduces new food textures and flavors so that your crawler can explore and feel multiple textures in their mouth without having to manage numerous food components. It's also an optimal time to gradually introduce new foods and explore advanced textures!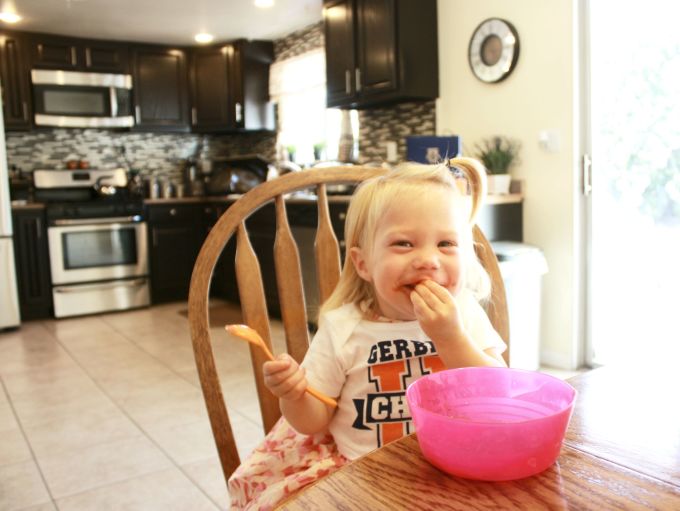 Enter Your Baby Into Chew U!
Chewing is fun! Apply your little one to the Gerber Chew University! Now until September 4th during the Gerber Chew U Instant Win Promotion 100 winners a day will receive Class of 2015 Chew U prizes!
This is a sponsored post written by me on behalf of Gerber. 
Read More Funny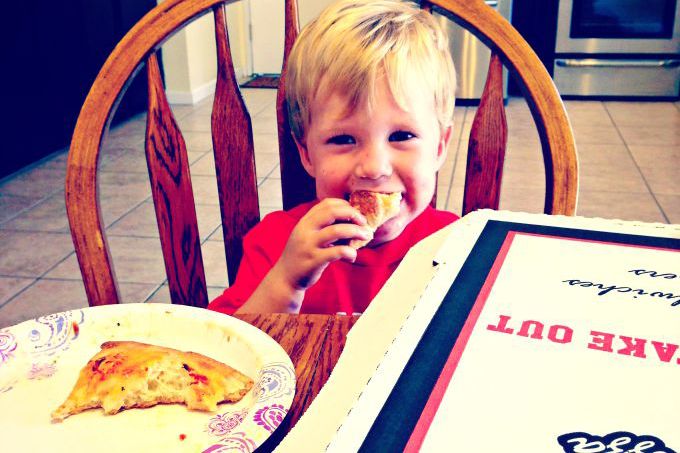 Now that we've moved back to our hometown we have a Zito's Pizza obsession. I mean. It's literally the. best. pizza. on. Earth.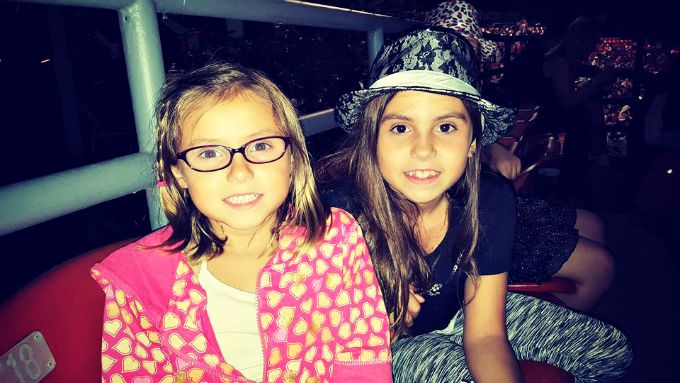 Funny Mom Blog contributor Judith and her girls attended the R5 "Sometime Last Night" concert at The Greek Theatre on Sunday and here is Judith's recap! ———————————— Thanks to the Funny Mom Blog I had the opportunity to attend the R5 at The Greek Theatre concert this past Sunday with my girls and it was amazing!…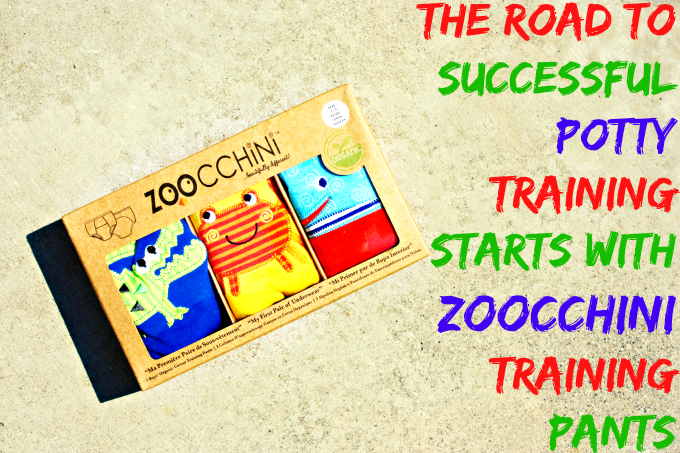 Colorful, Happy Products for a Colorful, Happy Childhood The folks at Zoocchini know that childhood is a magical time of color and fun and that's why they've created a line of children's products that celebrate the colorful beauty of childhood. Zoocchini's products stand out because of their love of animals, nature and color and parent's love…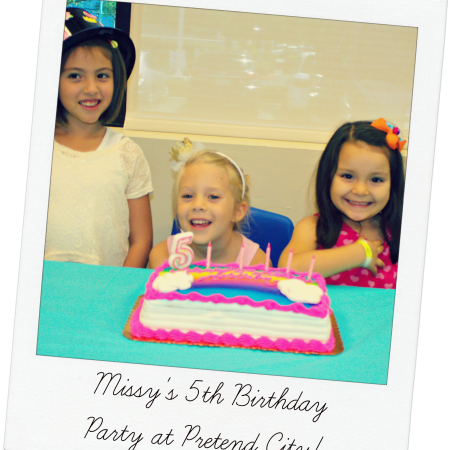 Happy Birthday to my baby! Missy turned 5 years old at the beginning of this month and being the quiet, somewhat introverted and sweet kid that she is, she often gets overlooked. That is why I wanted to make sure she had the best birthday party EVER at Pretend City in Irvine California. I knew…