Hot Off The Presses Funny
By Desiree Eaglin Leave a Comment
It's no secret that I adore kids clothing, so much so in fact that my kids closets and drawers are stuffed to the gills with clothes. However I'm not a crazy extravagant spender on kids clothing. I have been lucky to find super great style, quality and price kids clothing from places like FabKids. At Fabkids style and quality are not compromised for great prices and I love that! We are members of the FabKids review program, all opinions are my own.
FabKids is a children's fashion brand and personalized shopping site that creates monthly ready-to-play outfits and shoes for stylish boys and girls for sizes 2 up to size 12. Started by busy moms, including creative partner Christina Applegate, fabkids empowers boys and girls to express their individuality while simplifying the shopping experience for parents.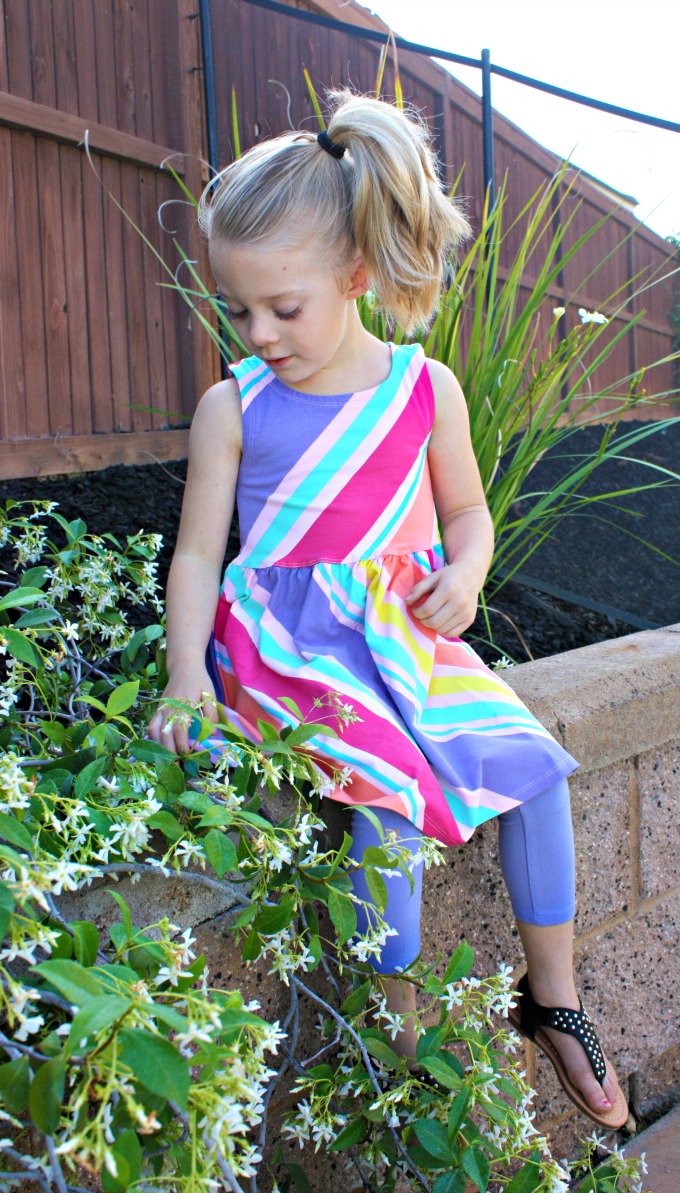 I love dressing my daughter up in fun, bright colors that match her personality. She is such a fun and colorful girl that loves twirly, comfortable dresses. We chose to review the Striped Skater Dress, Fab Soft Legging in purple and the Fab Studded Sandal FabKids in April and we couldn't be happier.
The Fab Studded Sandals are to die for, I mean, really? I wish I had style like that! She loves wearing them too, they are soft and flexible and don't hurt her feet.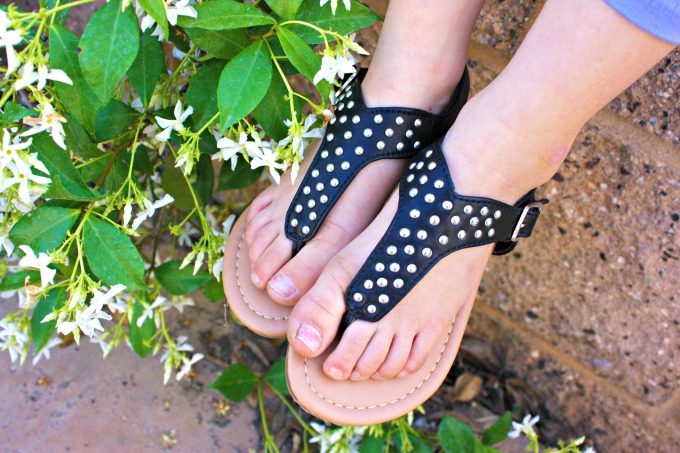 Spring is all about dressing in light, cotton clothing with fun pops of bright color. I adore the Fabkids Striped Skater Dress so much, it even gave me a slight 80's feel, so I styled her hair with a side ponytail!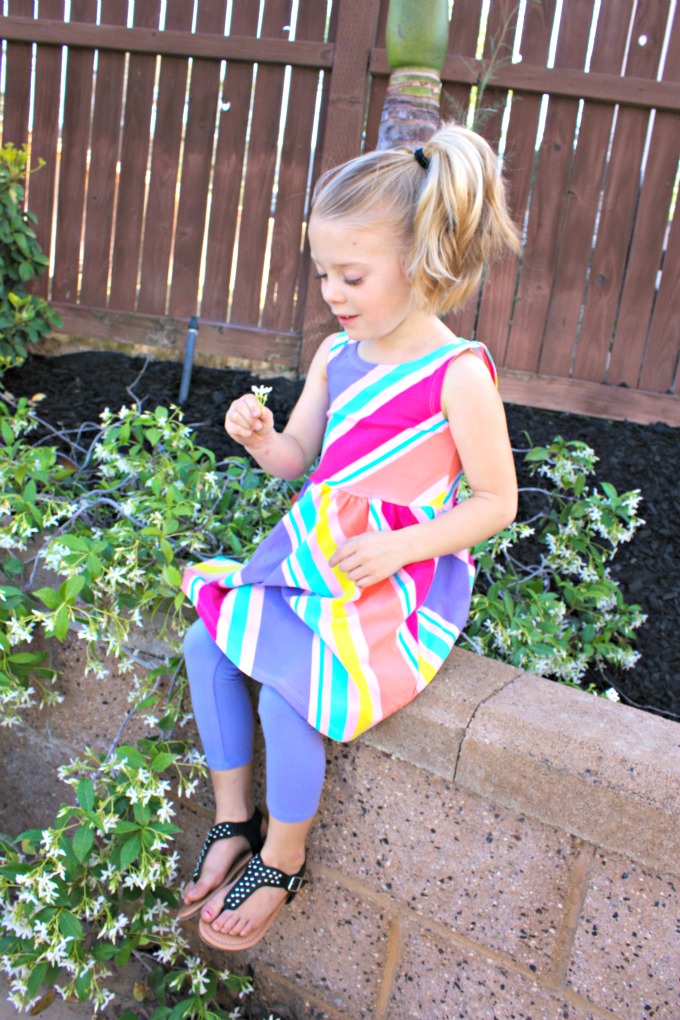 How Does FabKids Work? 
How to Join:
1. Log on to fabkids
2. Take a Short Style Quiz:
Create a style profile to help the professional fabkids stylist get to know your kid(s) better.
3. Get A Personalized Fabshop:
New styles and outfits are handpicked just for you each month.
4. Go shopping!
Buy what you love–all outfits start at just $29.95 and single styles start at $14.95.
FabKids VIP Membership Program
Once you make your first purchase, you will be enrolled in the fabkids free VIP membership program. As a VIP, you'll receive members-only pricing of $29.95 as well as other private perks.
VIP Member Perks
• All outfits start at just $29.95 and styles start at $14.95.
• Free shipping on orders over $49.00.
• Easy Exchanges. If the everything fits, great! If not, simply exchange it.
• Customized picks curated by stylists just for you.
• It's free to look and no obligation to buy.
• Quality kids clothing & footwear, designed in San Francisco by industry experts.
• Over 1 million members can't be wrong!
How the VIP Program Works
1. Get a Personalized Fabshop on the 1st of Every Month
Receive new styles handpicked just for you by the professional fabkids stylists each month.
2. Visit Your Fabshop By the 5th of the Month
Log in to your Fabshop and check out your new selections by the 5th of the month. Browse and buy your favorite styles. Each FabKids outfit starts at $29.95 and individual styles start at $14.95.
3. No Obligation to Buy. Just Skip The Month To Avoid A Membership Charge.
Read More Funny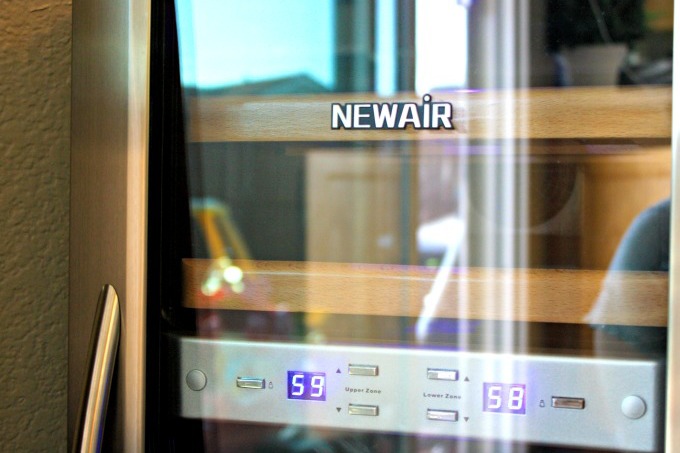 Get Your Chilled Wine On, Mom  As a mom of four children, having a glass of wine is a great way to wind down and relax after a long day of mom-ing. Thanks to my friends at NewAir, I know have the classiest, most adult-like wine cooler to chill my wine to the perfect temperature….
Funny Mom Blog contributor Heather went to the America's Family Pet Expo at the Orange County Fairgrounds last weekend, you have to read her recap below! ————————— This weekend, we visited the America's Family Pet Expo at the Orange County fairgrounds with friends. The weather was perfect and it was such a fun day! As…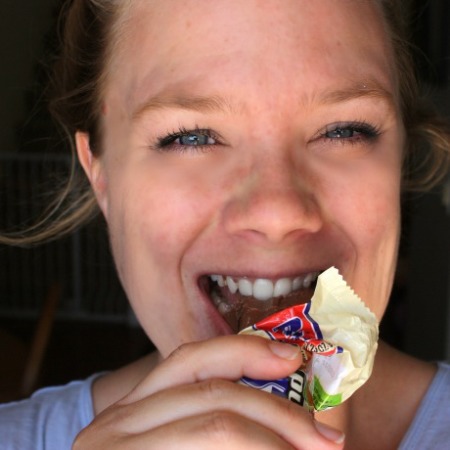 This shop has been compensated by Collective Bias, Inc. and its advertiser. All opinions are mine alone. #WhenImHungry #CollectiveBias As parents we can all relate – you know that feeling when you've been chasing after the kids all morning, doing thousands of loads of laundry and dirty dishes, running errands, changing diapers and before you…