There is something magical about birthdays to me, I've always loved them (I mean, who doesn't love birthdays?). When I had my oldest son I couldn't wait to start showering him with love, presents and fabulous birthday parties. To tame my excitement and all consuming attention to the kids birthday parties that I so love to plan, I decided that each of the kids will get fabulous birthday parties on their odd birthday years. Therefore, when they turn 1, 3 and 5 I allow myself to spend as much, do as much, plan as much and create as much as I want on some fabulous birthday parties.
My daughter had the best 3rd birthday party ever thanks to Build A Bear Workshop.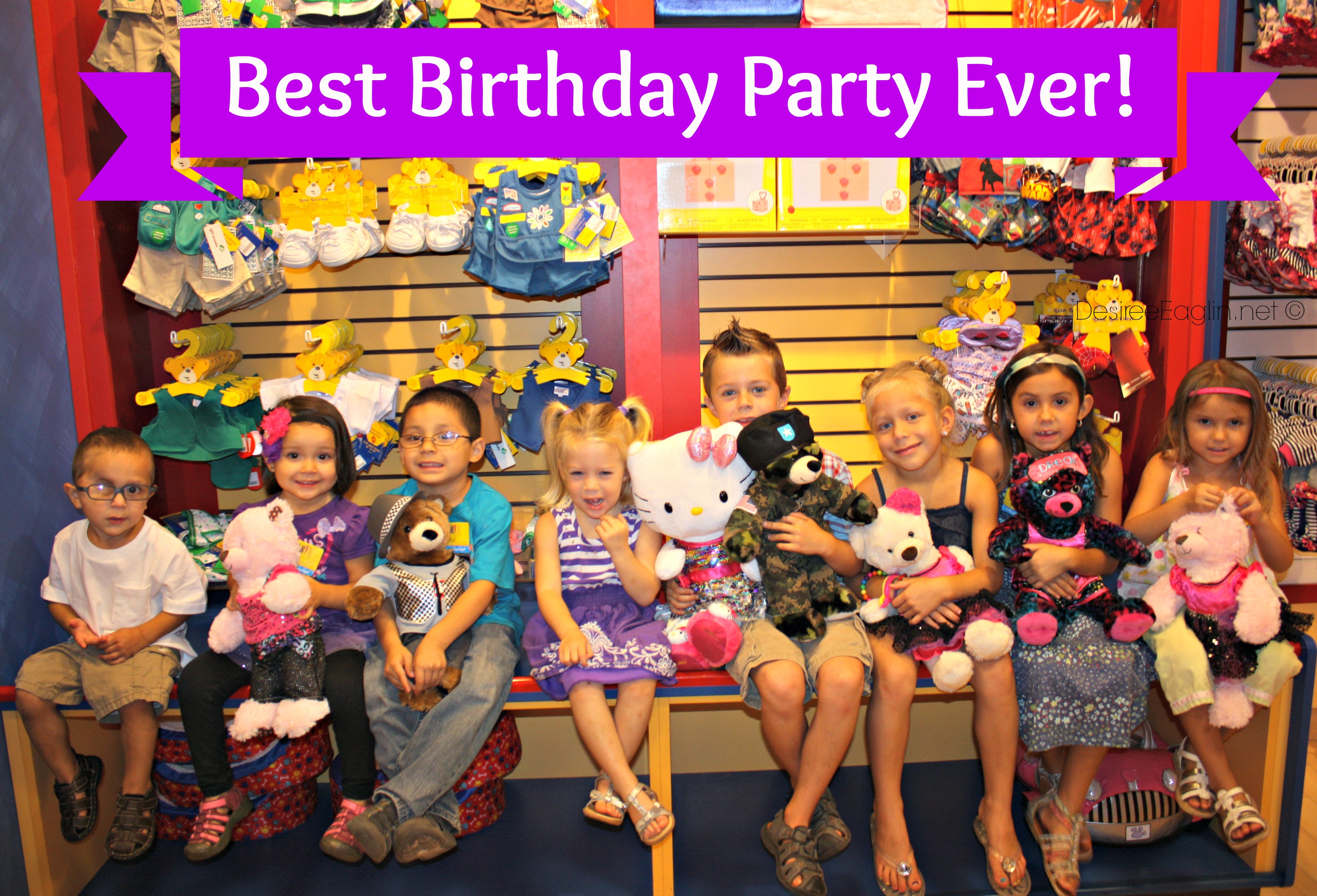 Thanks to the amazing Build A Bear team my daughters birthday party was a complete blast and the party went off without a hitch.
Reasons Why Build A Bear Workshop Parties Rock
Dedicated Party Leader
We were given our own dedicated party leader who was cheerful, energetic and seriously awesome with the kids. While we waited for all of our party guests to arrive our party leader played games with the kids to keep them happy and entertained. She guided the kids step by step to build their very own bears.
The Best Party Favors EVER
I mean, who wants a party favor bag of twirly gigs or candy when you can have a build-a-bear that you created and dressed yourself instead?!
No Setup or Cleanup
Probably my most favorite feature ever. In home parties require cleaning before AND after the party. Parties at Build A Bear just require moms and dads to show up with a smile!
You Set the Price
Because of the wide range in product pricing, you can set a $ limit that you are comfortable with and everyone wins! Party prices start as low as $12 per guest! That is totally reasonable and do-able!
The Birthday Kid is the Star! 
Our party leader made sure that my daughter was the absolute star of the birthday party. She got a special name tag and autograph bear to remember her day and all of her birthday party guests. Not only that but all of the kids picked out a heart, wished it the best and placed it in my daughters bear – it was absolutely endearing.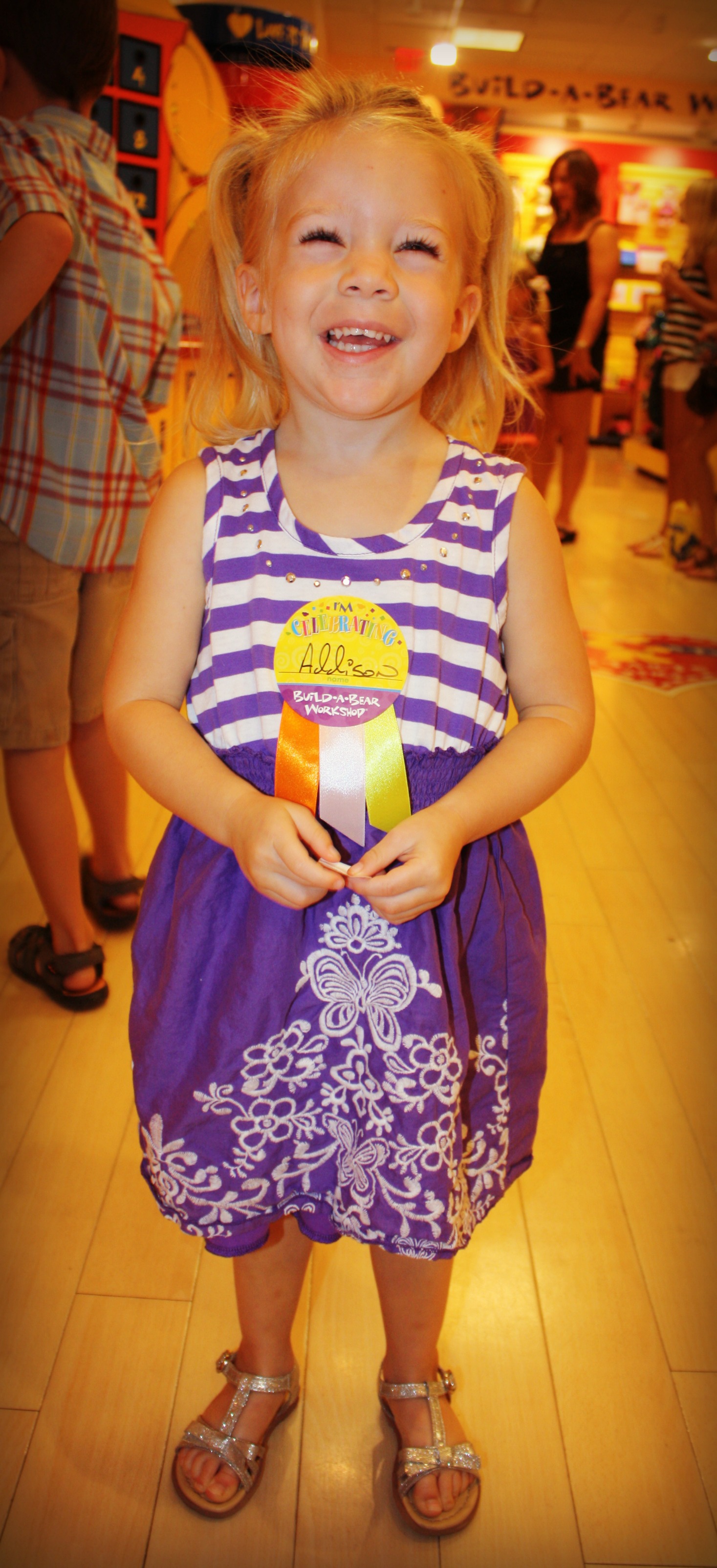 Any parent can attest that when your child is happy and smiling from ear to ear, your heart beams. My heart beamed throughout Missy's party, not only because she was so happy but because her friends were so happy too.
Having the opportunity to build a bear was a special thing for all of them. I loved watching each of them choose their bears, sing songs, play games and pick out their special bear outfits. It was genuinely precious.
I loved that there was no prep for me and more importantly – no cleaning. It made the entire birthday party experience so much more enjoyable for both me and my husband (since he usually has a honey-do list a mile long).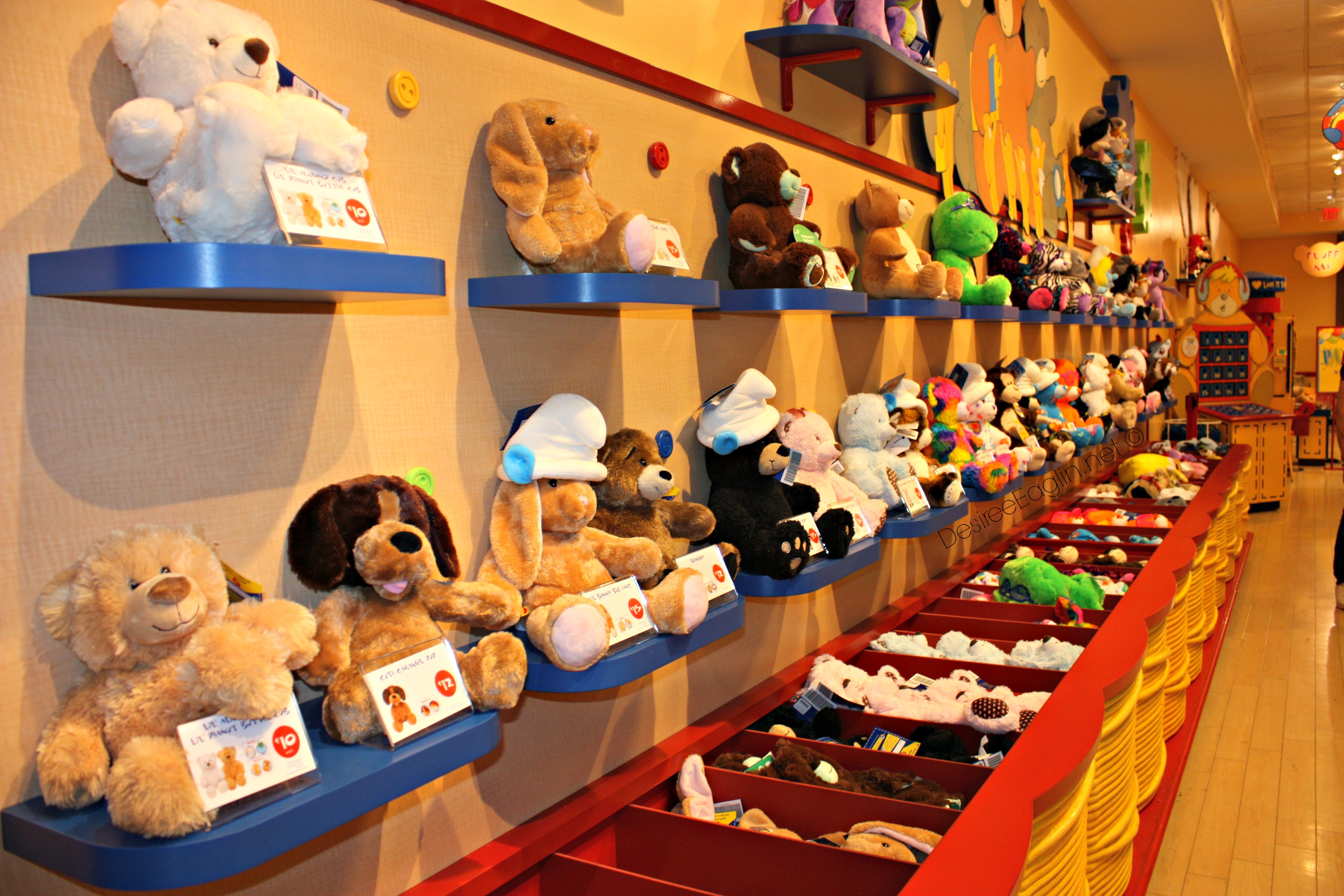 I loved all of the bear choices. Starting at just $10 for a bear, stopping in to a  Build-a-Bear Workshop anytime for any occasion special or not is totally do-able. There are hundreds of bear outfits and accessories to choose from that range from $3 to $15. In fact, there were so many choices most of our party guest had a hard time choosing! Missy chose to build a huge Hello Kitty and I chose a super sparkly dress for her.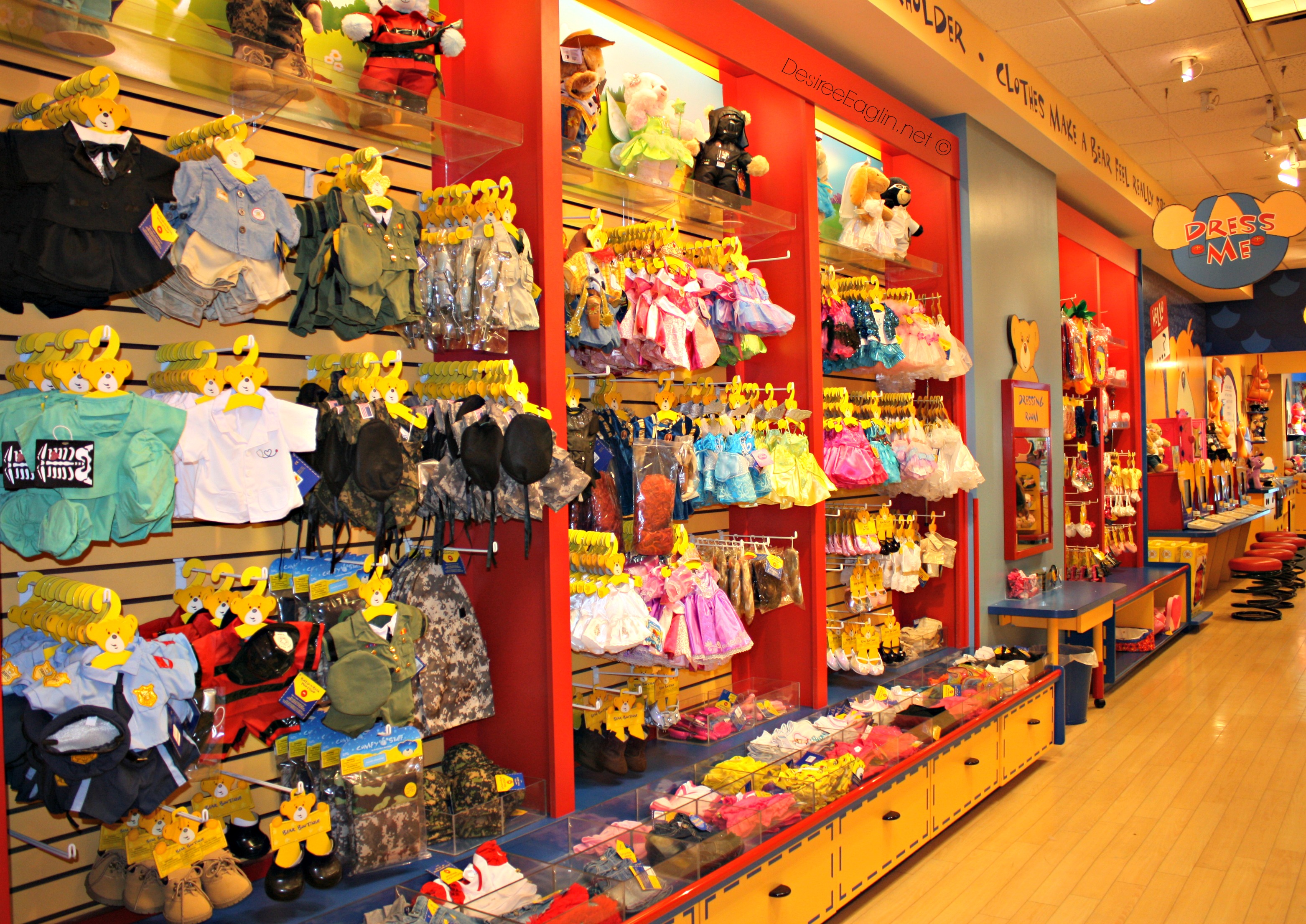 I was able to grab a few of our party guest to snap a quick pic of them with their newly built bears before they pawsionalized them.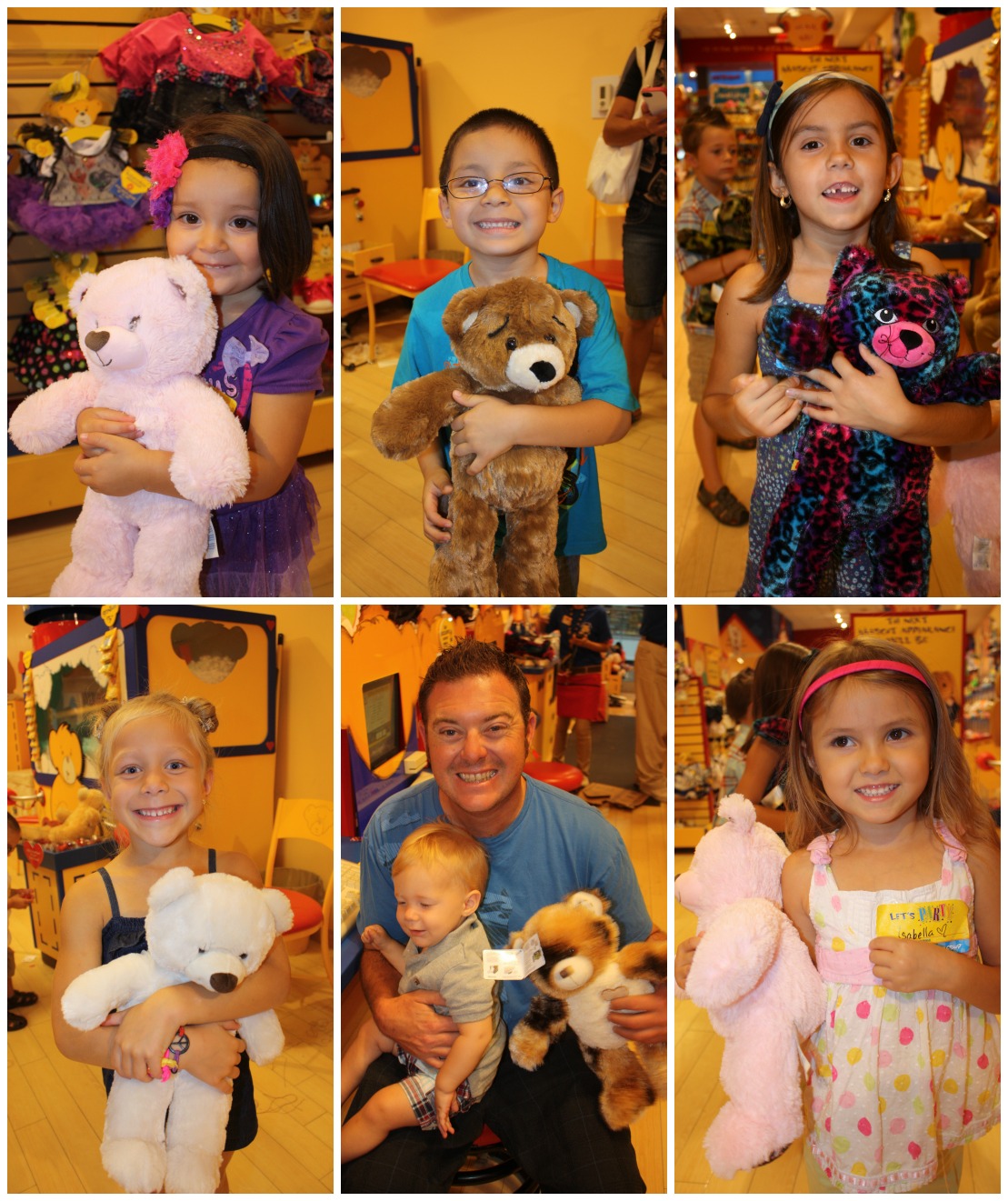 How To Plan Your Own Cele-BEAR-ation at Build A Bear
Log on to Build A Bear Workshop and find the closest Build A Bear near you
A credit card deposit will be required to book your party online. If you prefer to make your deposit by check you can book your party by calling toll free 1-877-789-BEAR (2327).
A Build A Bear party requires 6 guests
Once you have booked and confirmed your beary own Build A Bear Cele-bear-ation, you can download and print invitations and thank you cards.
Show up to the party with your beary best smile and have a blast!
What To Expect During Your Build-A-Bear Party
Each party is designated their very own party leader. They will guide the guests along the beary furry path – from choosing their bears, filling their bears with love and fluff, grooming, picking an outfit, filling out the birth certificate and playing games. The party leader is also very good at keeping your guests within their $ limit.
Each party lasts about 1 to 1 1/2 hours
No food or cake is allowed at most Build-a-Bear Workshop locations but that doesn't stop the beary fun to be had. We sang Happy Birthday several times, we did a Birthday march and took a group Birthday shot, so my daughter certainly felt the Birthday love.
Our party was designated our own fluff machine, which was super nice. Our party leader was also super great and organized so I literally didn't have to do a thing (but take a ton of pics).
Above, the kids are singing Happy Birthday to Missy with their tongues sticking out. Obviously, my son thought it was hilarious. Below the kids are thinking of names to name their newly fluffed bears.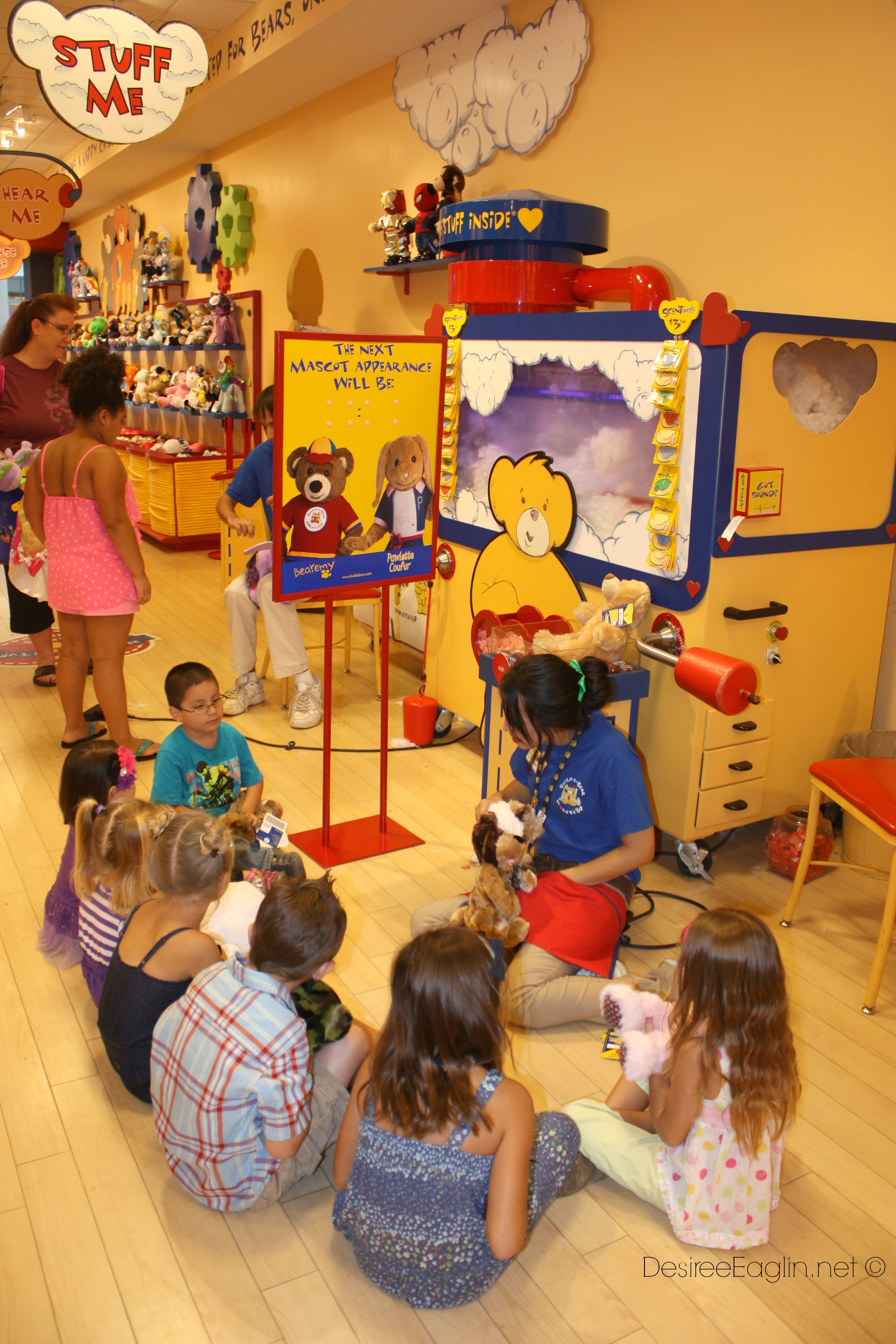 My daughter had a very special 3rd birthday party all thanks to Build-a-Bear Workshop. Thank you guys, you seriously rock! When we got home, I snapped a pic of my older kids with their beary cute bears. Note: what is so special about Missy's Hello Kitty are the slippers, as you can see she is wearing the same kind (which she demands to wear everyday – even in 100 degree weather).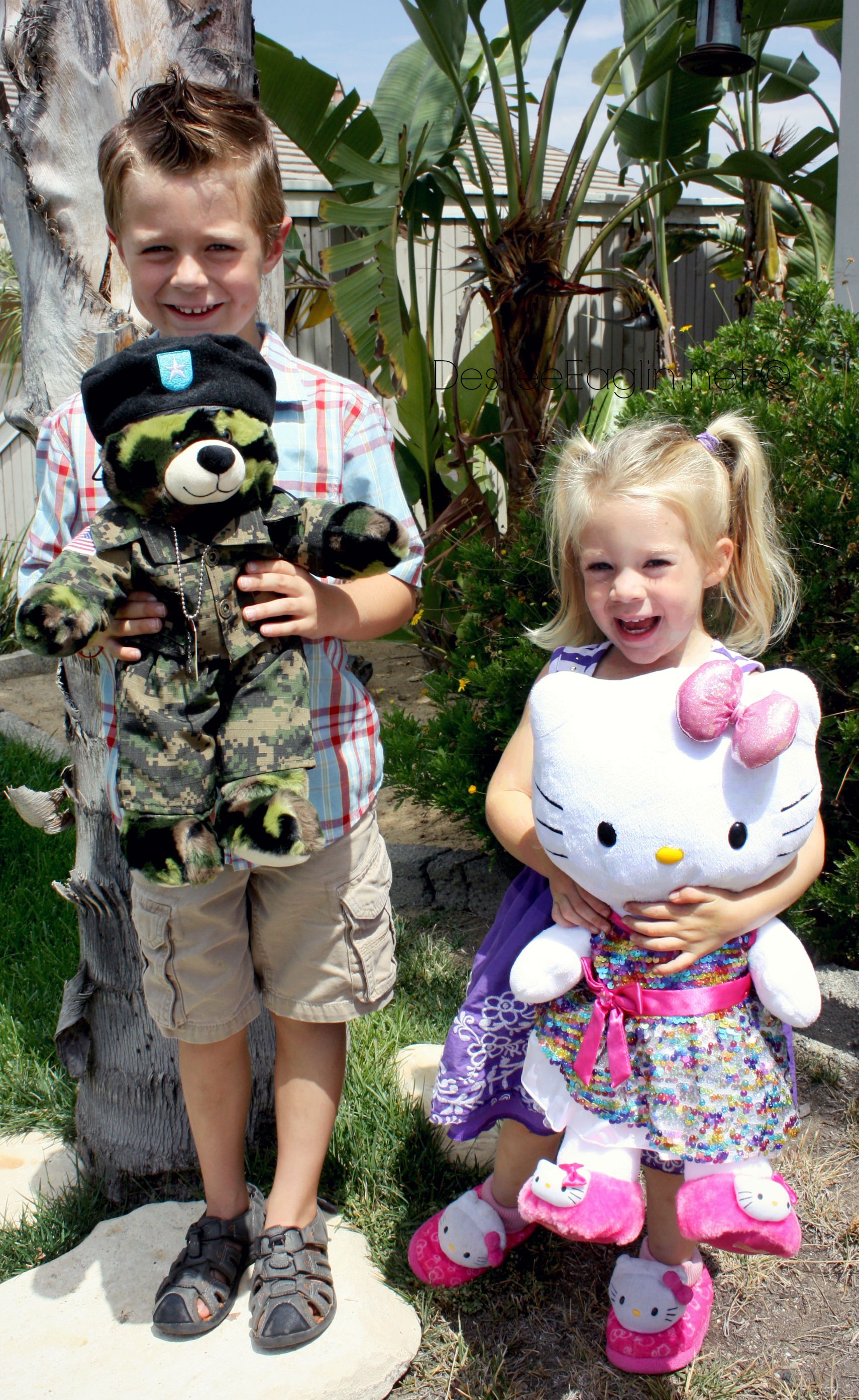 For more  information log on to Build-A-Bear Workshop

You can even find Build-A-Bear on Facebook!