I don't know why, but sometimes stuff like this is insanely funny to me. Please pay no mind to the blurry, awful cell phone pics of this – my phone was the only closest camera to me. Also, pay no mind to my disgustingly messy house. Instead, pay attention to this small sequence of events that had my oldest and I cracking up and Missy in tears. She loves those darn Hello Kitty slippers.
Here my oldest shows everyone that he's got Missy's Hello Kitty slippers on his gigantic, stinky boy feet. This is her first glimpse of the horror.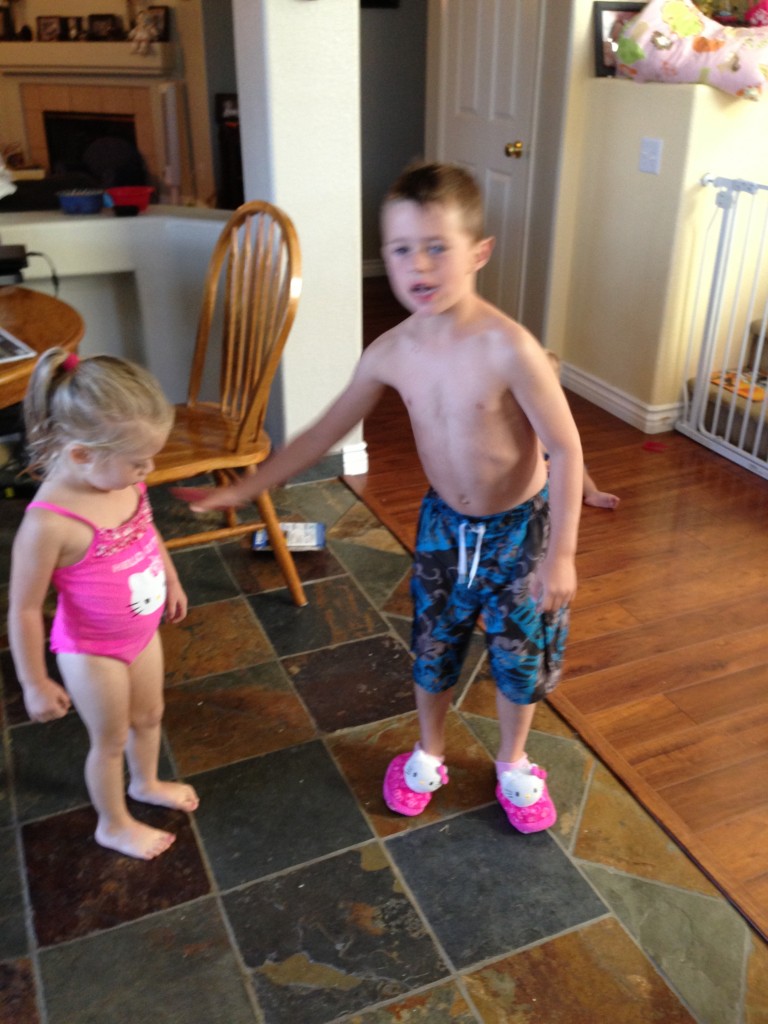 Her immediate reaction is to reach down and try to get them off his giant canoe feet.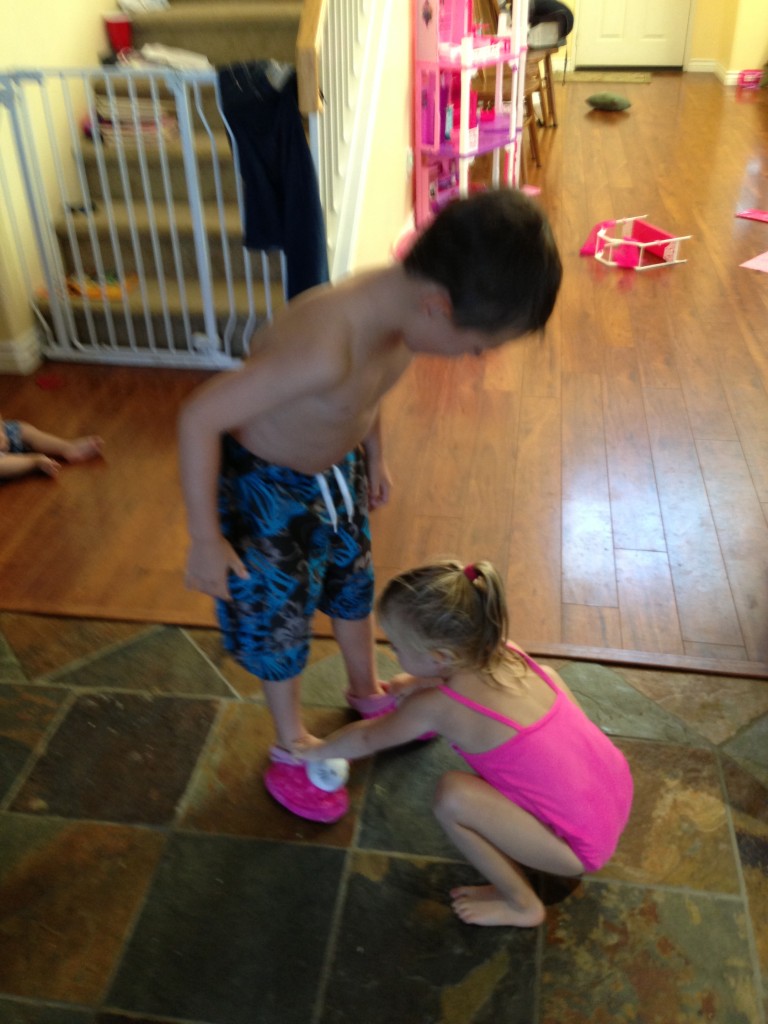 He tries to make a break for it.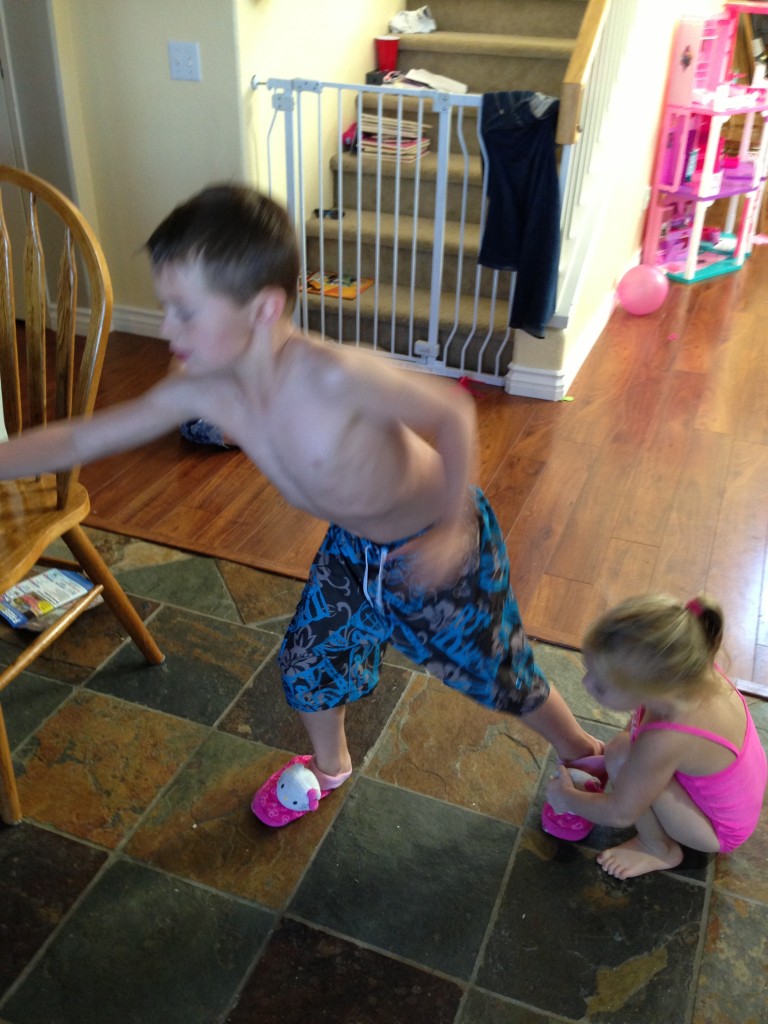 She starts complaining. Notice the baby in the background. Just chillin.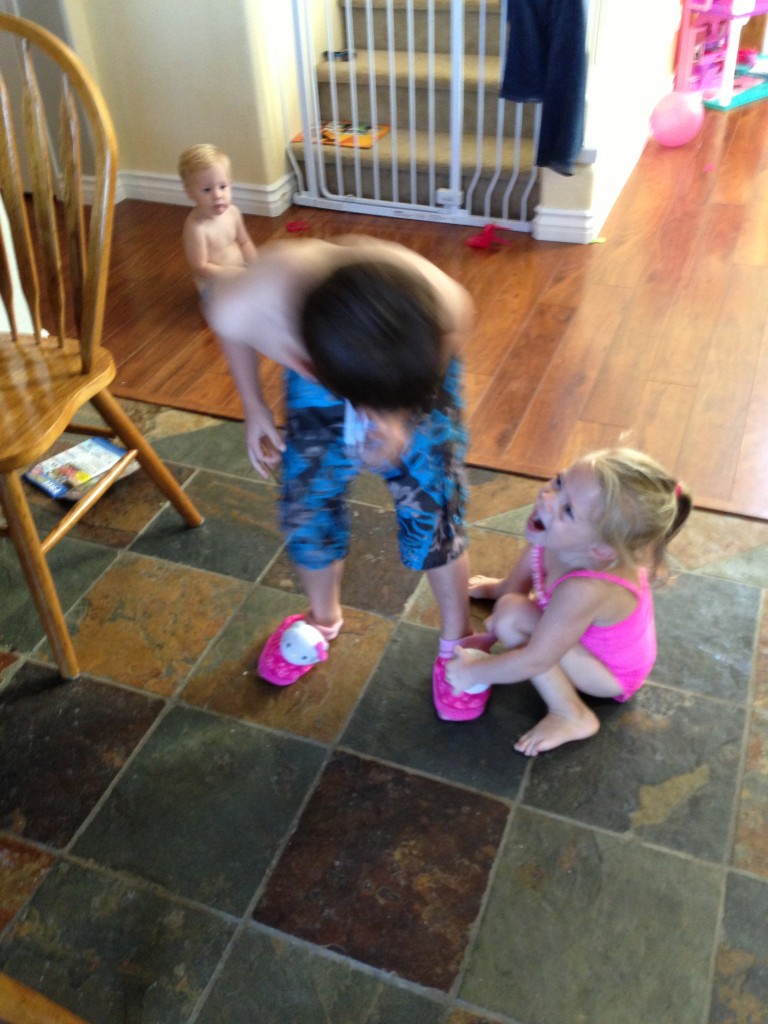 He's clearly laughing and she seems confused. She's not sure if it's funny or if she's really mad.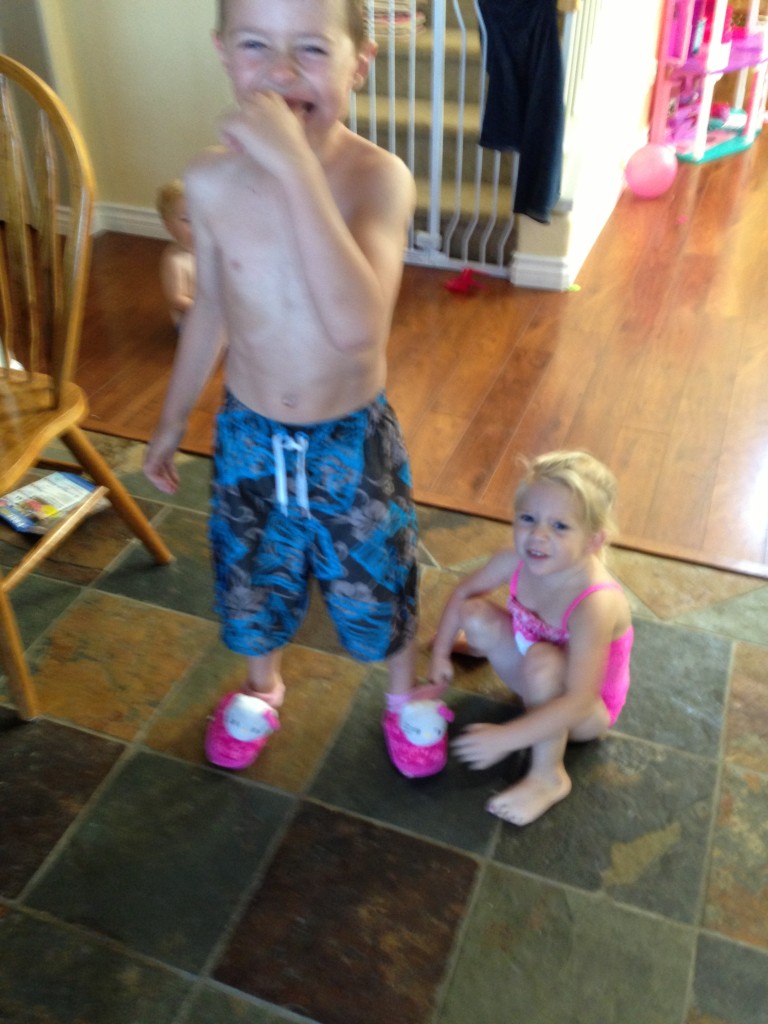 Then she decides she's really mad and the all-out 3 year old rage begins. Notice the baby again in the background just chillin.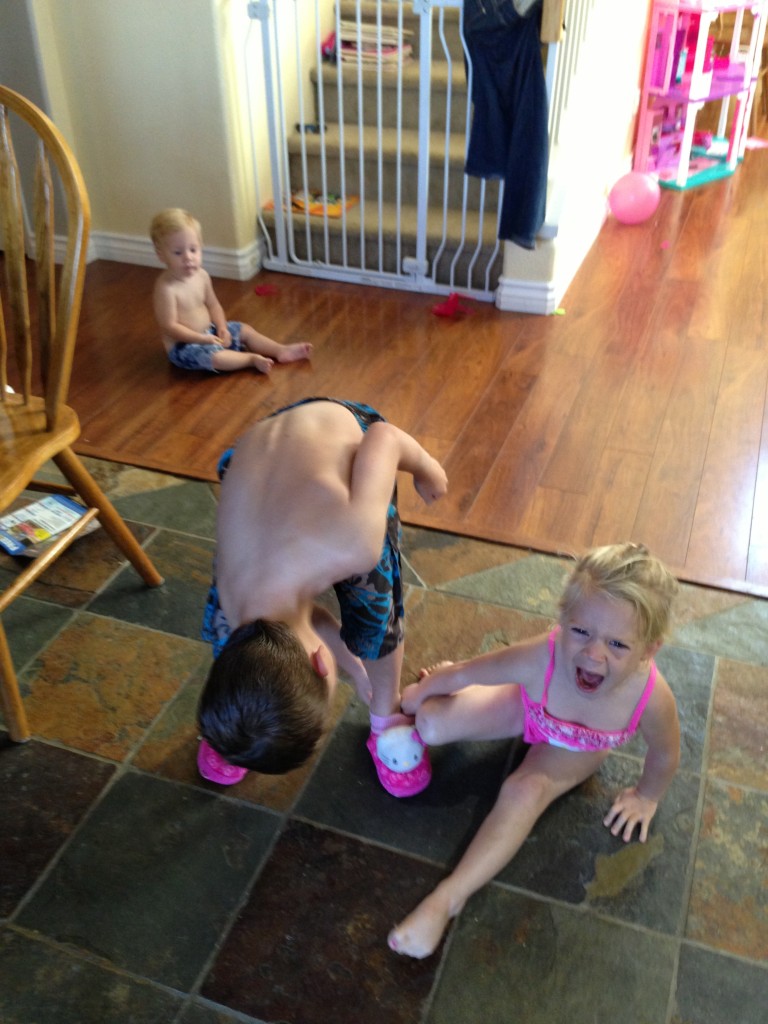 Of course she got them back right after this.