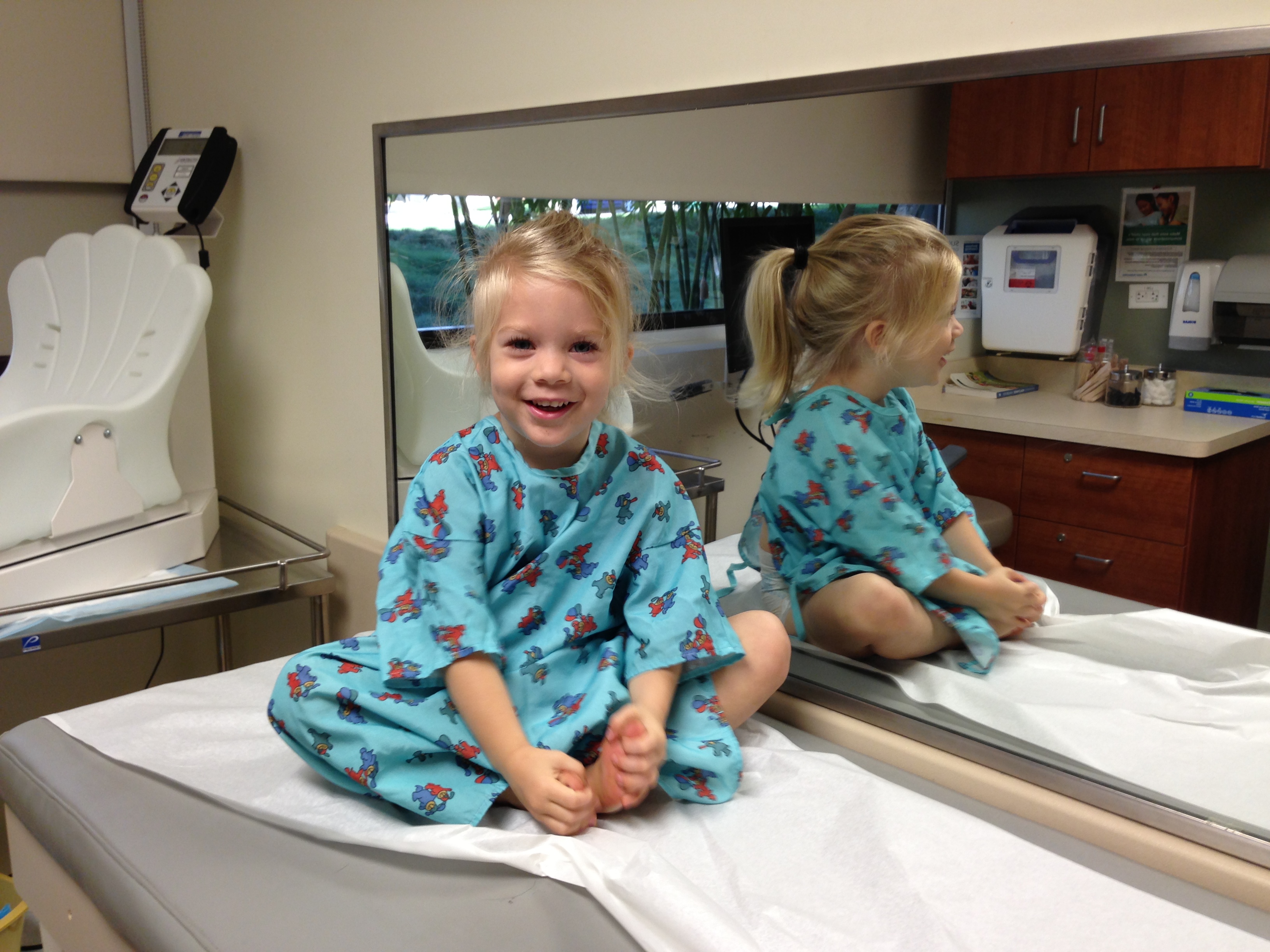 It's a classic tale, really.
And if you have more than one child then I'm sure you know. It goes like this: First born knows their colors, numbers, letters and can count to a million by 18 months old. First born is out of diapers by 2. First born has album and albums and albums full of pictures of themselves. First born can recreate a Van Gogh by age 3, not to mention write their own name.
Then you have a second kid. And the story goes like this: The 2nd kid hasn't had one single lesson of colors, numbers, letters or counting and she's 3 years old. The 2nd kid isn't potty trained and she's 3 years old. The 2nd kid owns one picture album of themselves…and that's it. 2nd kid can't even hold a crayon correctly to draw a straight line and forget even trying to write her own name.
It's not because the first born was loved more or the 2nd kid is loved less. It's just that I'm lazy as hell I guess.
Today was Missy's 3 year well baby checkup. And that well baby checkup was a wakeup call. I was asked why she's still in diapers. I was asked why she still uses pacifiers.
I know.
My single answer was "I guess I'm just lazy".
I mean, even my answer was lazy. I "guess" I'm lazy. Shoot.
Truth is, I'm lazy but life also got really fast all of a sudden. Before I had a chance to get accustomed to 2 kids I had 3. And a job.
I promised the doctor she would be out of diapers and pacifier free by the end of September. And guess who took a nap without her beloved "bobo" today?
That's right, I may still have a shot at this parenting shit after all.