Created in the Spring of 1954, the all-American doll Barbara Millicent Roberts aka "Barbie" quickly became an American culture icon. Barbie now permeates the popular culture market all around the world for collectors, enthusiasts and little girls alike. Although the 11 1/2 inch gorgeous gal turned 54 this year, she's still looks plastastic wouldn't you agree?
Barbie has had many courageous careers throughout her 54 years ranging from scuba diver to architect to a ambassador for world peace and everything you can think of in between. She has been one very busy gal living one very fabulous life.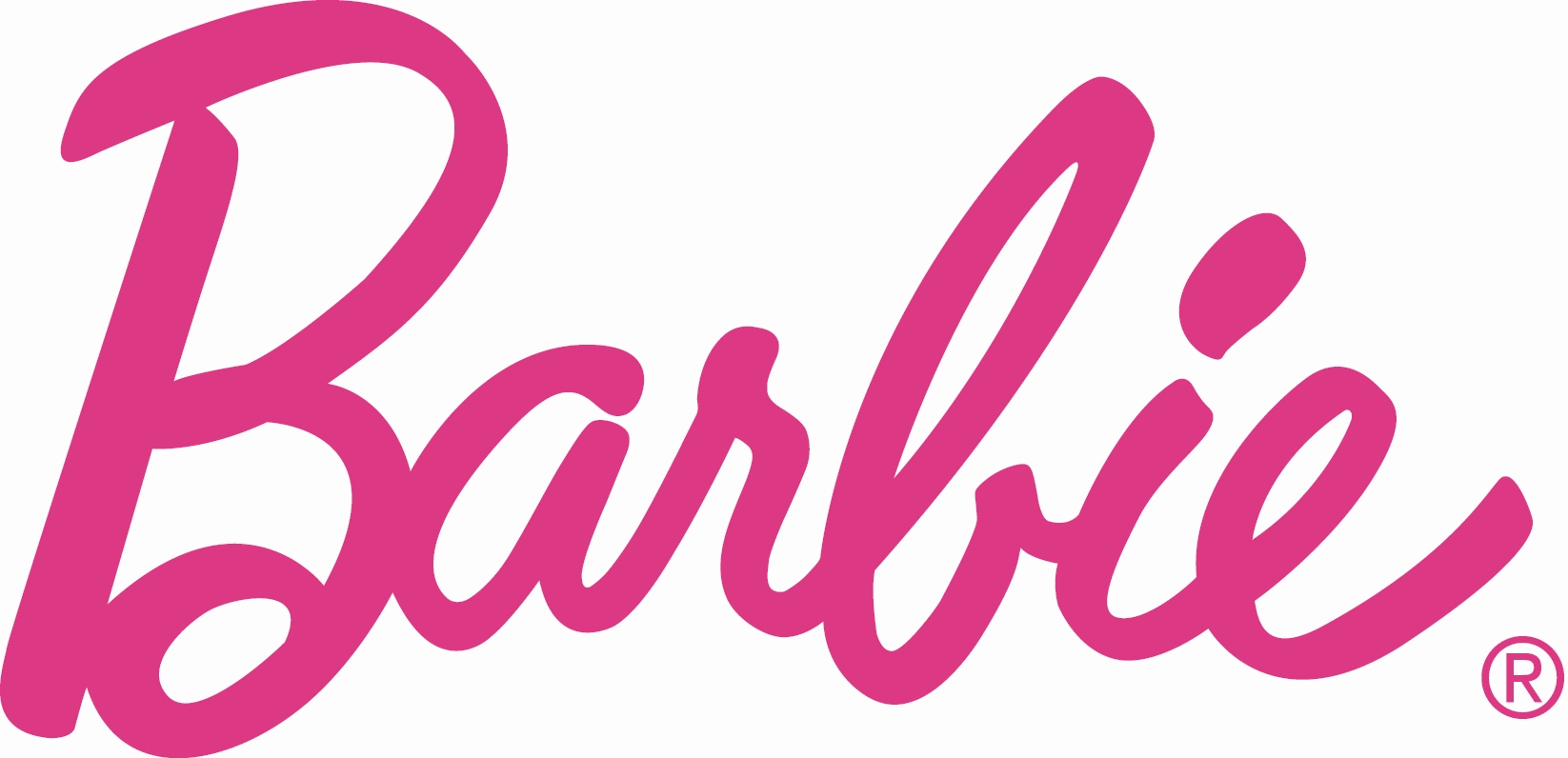 In the summer of 2013, Barbie went on a quest to find her next Dream location for her Dreamhouse. In fact, she went on a tour of over 14 cities across the country to find the perfect location. In her quest she searched high and low and ultimately decided that Malibu is where her heart resides and she decided to live in her newly renovated Dreamhouse. And of course Barbie's newly renovated Dreamhouse is all-out-pink-fantastic.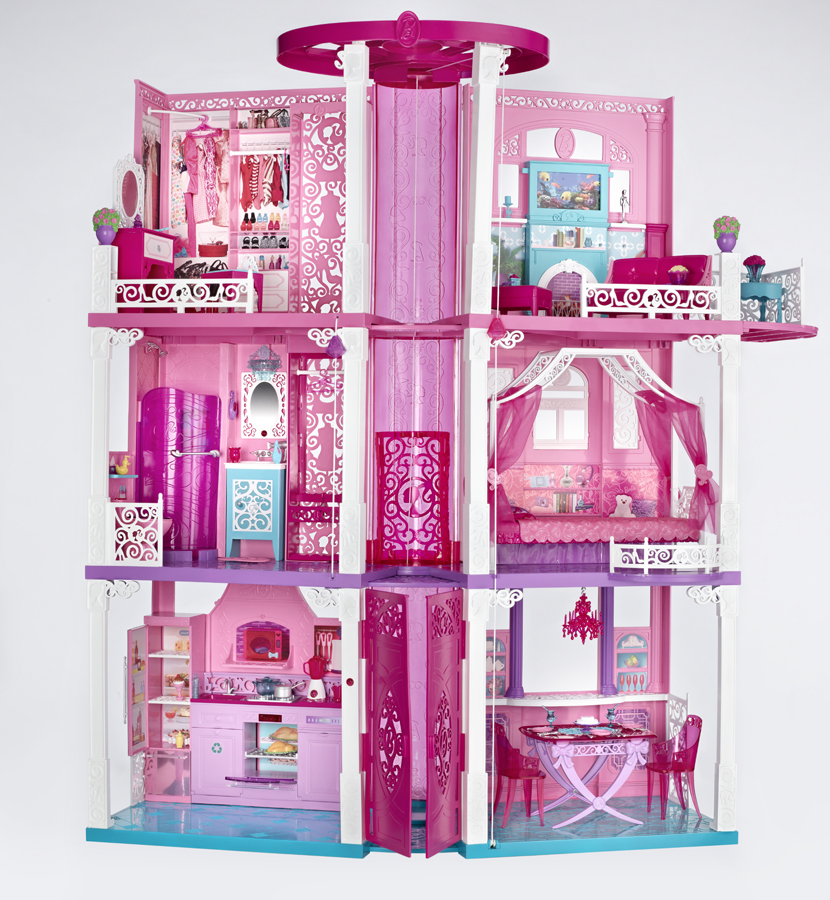 Features of the 2013 Barbie Dreamhouse
The Dreamhouse is 3 Stories and stands at 3 1/2 feet tall
Over 50 pieces
The entire Dreamhouse expands in the center to reveal a main elevator
Six deluxe and fully furnished rooms (and they're all pink!)
Walk in closet (every girls dream) with it's own clothing elevator! A first for Barbie.
2 working pull string elevators (a main elevator and a clothing elevator)
Realistic lights and sounds throughout the house (battery operated)
Working doorbell
Pink stainless steel appliances in the kitchen
Canopy Bed – Pulls out to reveal a trundle bed
Television that "flips" channels
Balcony perfect for Malibu sunny days
My daughter and I were lucky enough to receive our very own Dreamhouse thanks to One2One Network. As soon as the gigantic box arrived my daughter was eager to rip it open and start having a barbietastic time. Never having owned one as a child, I honestly couldn't wait to play with it either.
The Dreamhouse stands taller than my daughter, who is only 3 feet in height, which I think helps her fully immerse herself in pretend play as if she really were Barbie in Malibu.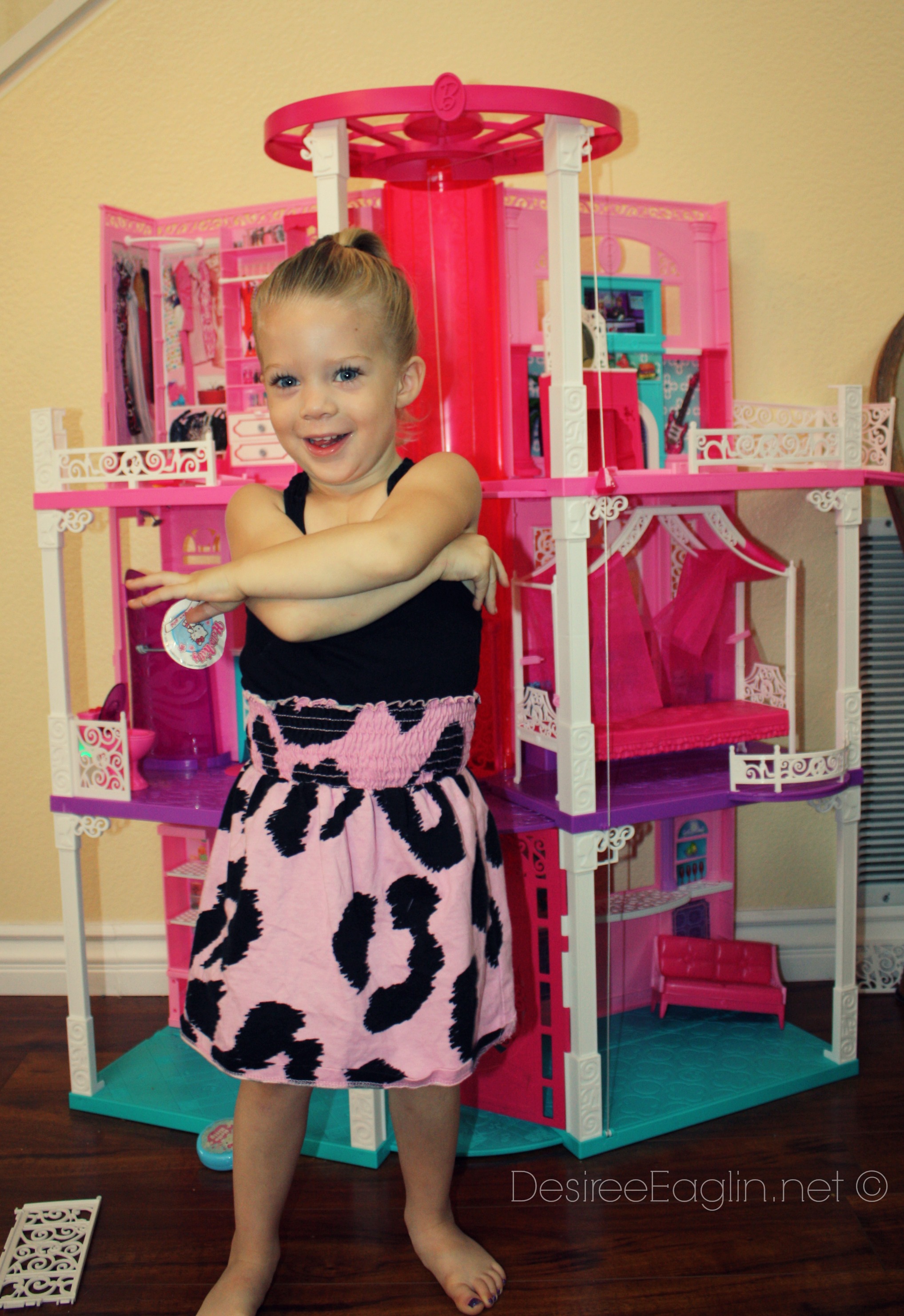 She loves playing with the two pull-string elevators the most. In fact, she often puts her brothers toy cars in the clothing elevator and it's mucho adorable. I love watching her play pretend with her Barbie's and the Dreamhouse, I love it even more when she shows her brothers how to play.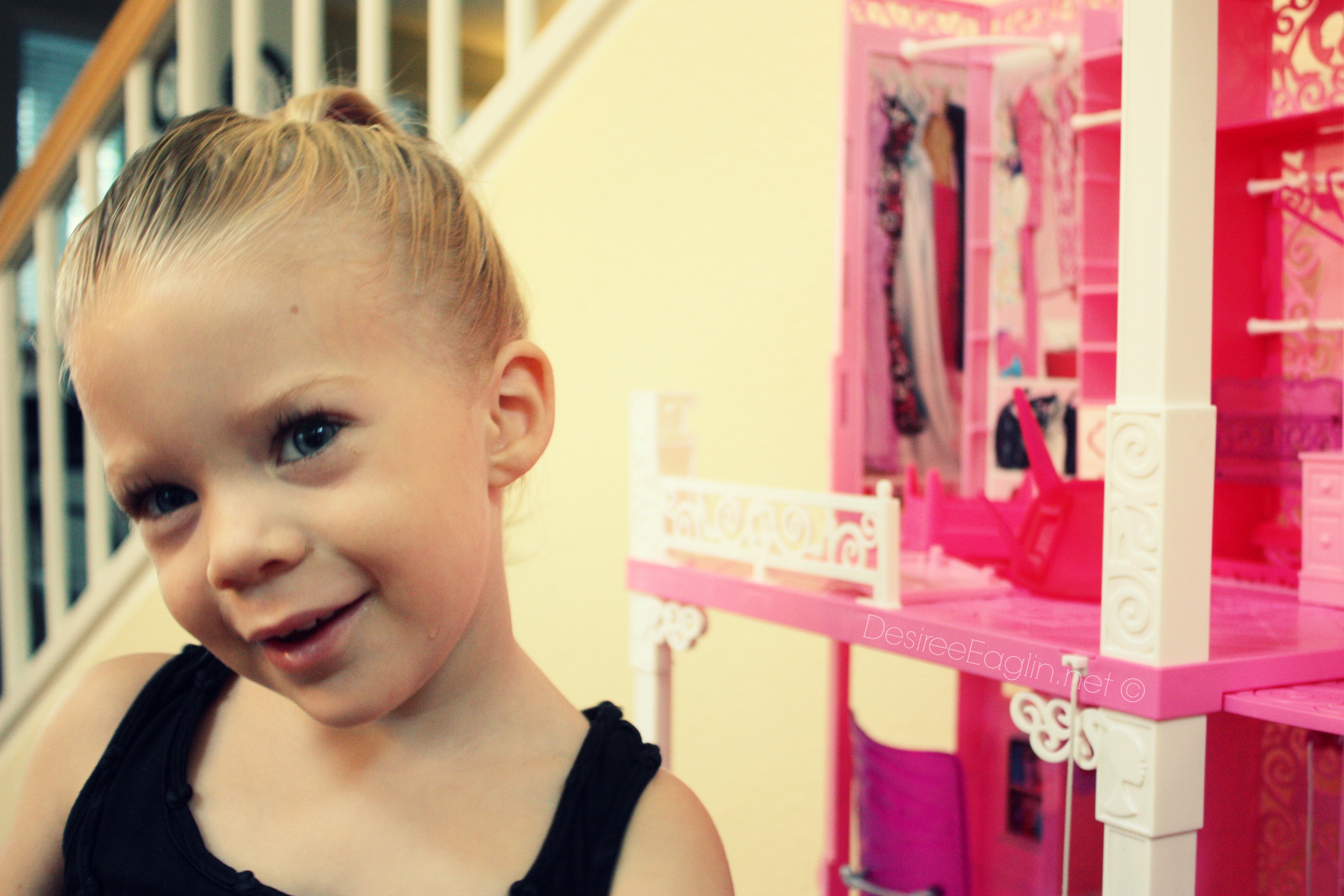 The 2013 Barbie Dreamhouse is available to purchase at Walmart now (MSRP $184.99). And with the holidays fast approaching, it would be the perfect time to welcome Barbie to her new dreamhouse with your own little Barbie at home!
You can also find Barbie on Facebook
You can also find Barbie on Twitter