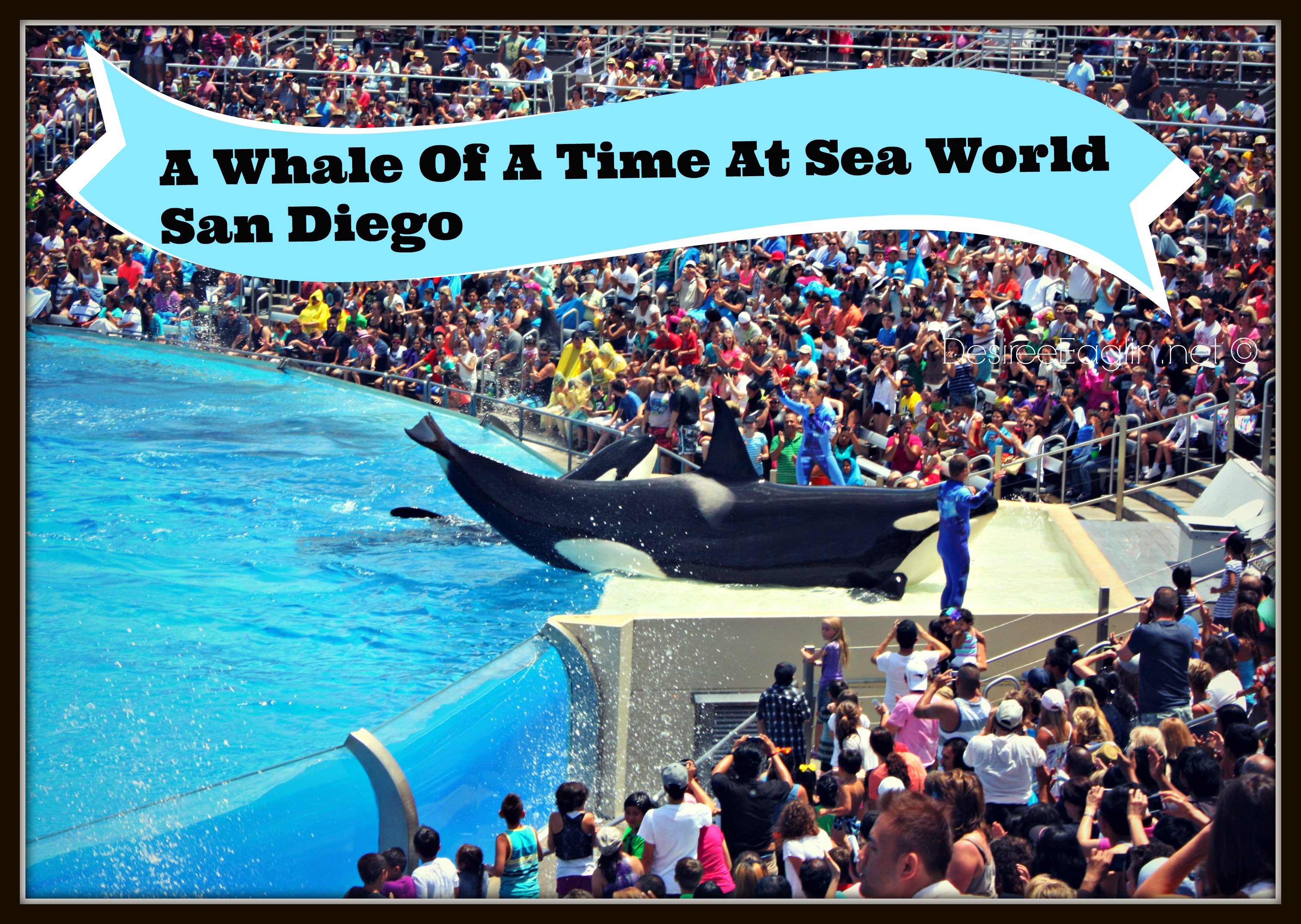 Life is sprinkled with amazing experiences that create lasting memories. I constantly seek out these experiences, but sometimes it takes a magical place full of amazing animals to achieve a truly extraordinary and memorable experience.
In an effort to give my kids an epic summer, we set out to do fun things and go fun places all summer long. In an epic finale to our epic summer, we went to Sea World San Diego.
It was a seriously hot day, it took us almost 2 hours to get to San Diego which should have only taken us 45 minutes, we forgot the babies pacifier at home and my daughters juice cup in the car. We had to wait in line for over an hour to get our tickets and we couldn't decide what to eat for lunch. However, despite all of these massively annoying road bumps, we had a sincerely, truly, profoundly wonderful time. I mean, for serious.
On one of my husbands and I's first dates back in the summer of 1999, he took me to Sea World. We ran into Pat Morita – Mr. Miyagi and tried not to stare. It was the kids first time to Sea World and it was quite the full circle feeling to go back, some 14 years later with our 3 kids.
The kids magically got along the entire day. They laughed, they pointed at things, they squealed and they smiled. No one whined and no one complained. I think that is what I'll remember the most from the day.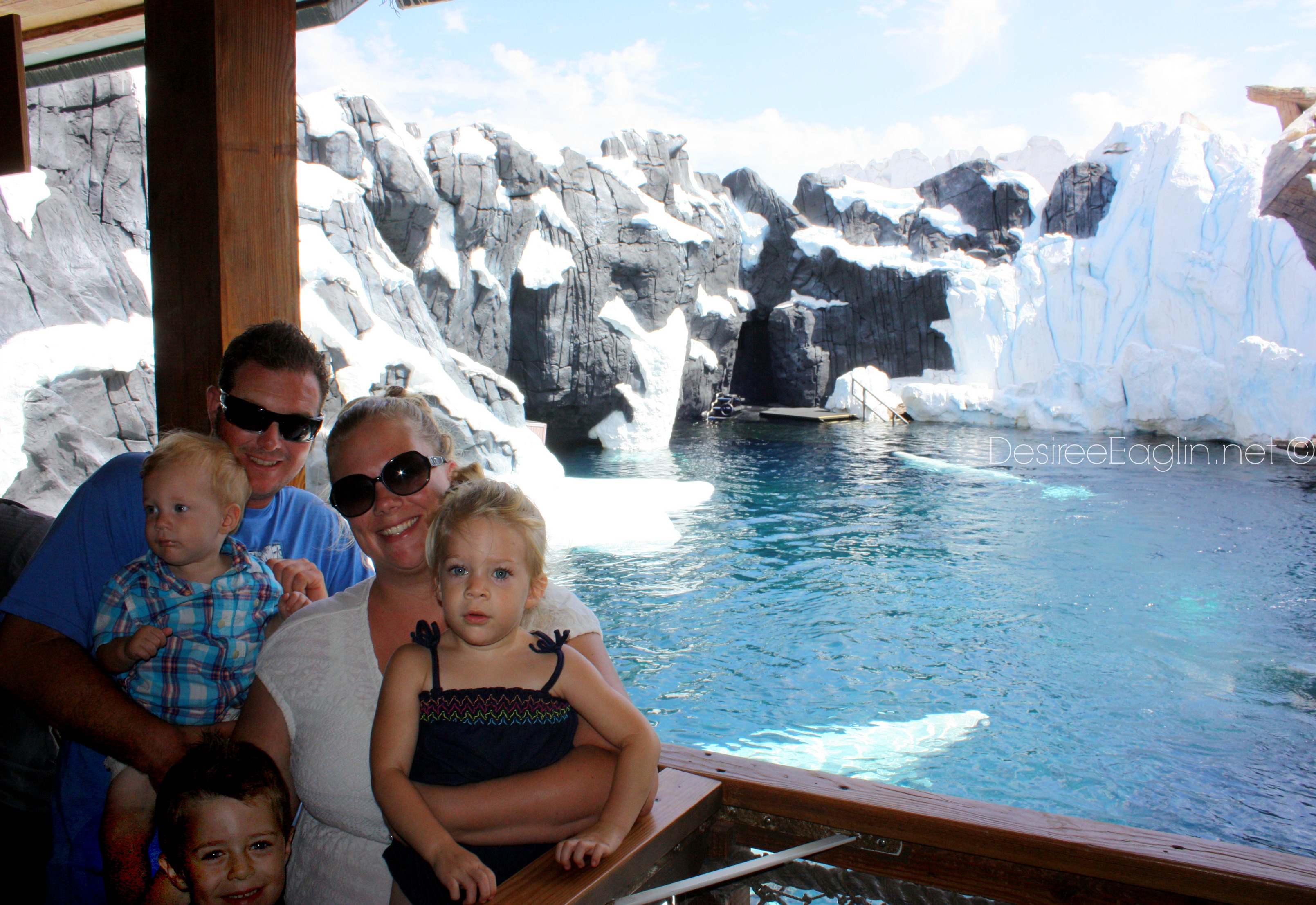 Sea World San Diego first opened it's doors in March of 1964. Spread across 190 acres on beautiful Mission Bay Park, Sea World San Diego consists of dynamically entertaining daily shows, special animal attractions and interactions (like dine with Shamu! which I would love to do!!), over 8 thrilling sea-worthy rides, and so much more.
Ticket are $79 for ages 10 and older; $71 for children ages 3–9; free for under 3.  Discounts available for groups, military and AAA members.  Multi-park passes, SeaWorld annual Pass memberships, the 2013 SeaWorld Fun Card and other ticket products make SeaWorld even more affordable.  Parking:  $15 for cars; $20 for RVs, campers and preferred; $10 for motorcycles.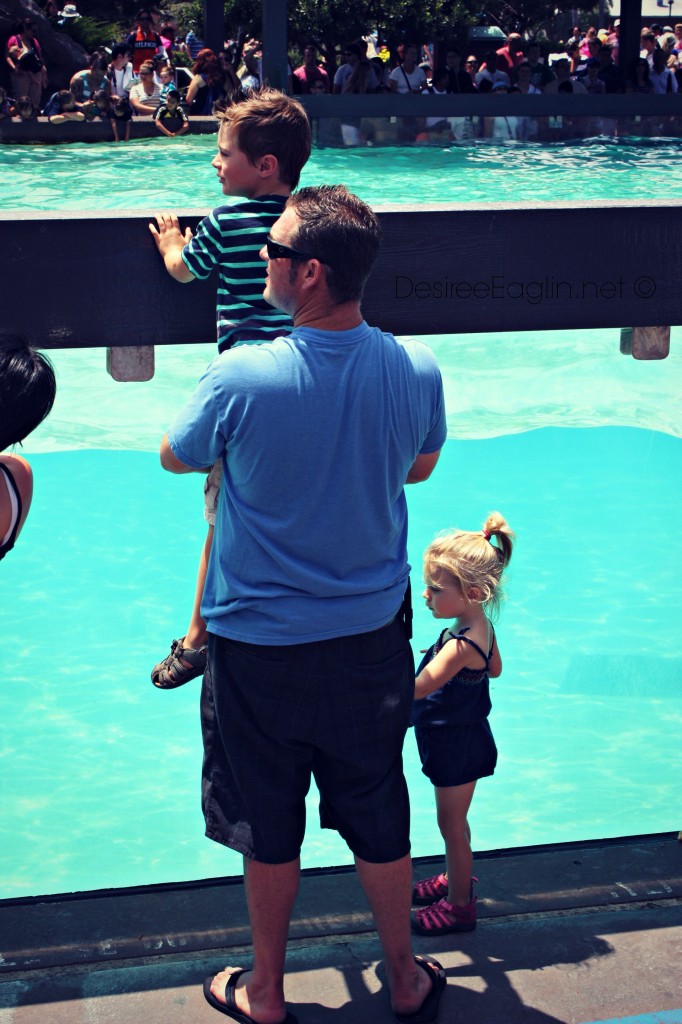 It was our family mission to see and do as much as we could that day. My hands down favorite exhibit was the Pacific Point feeding experience, where for a few bucks you can feed seals and sea lions. This guy sat on this rock and barked and barked and barked. I couldn't stop laughing. You could just imagine him yelling "over here! over here! feed ME!"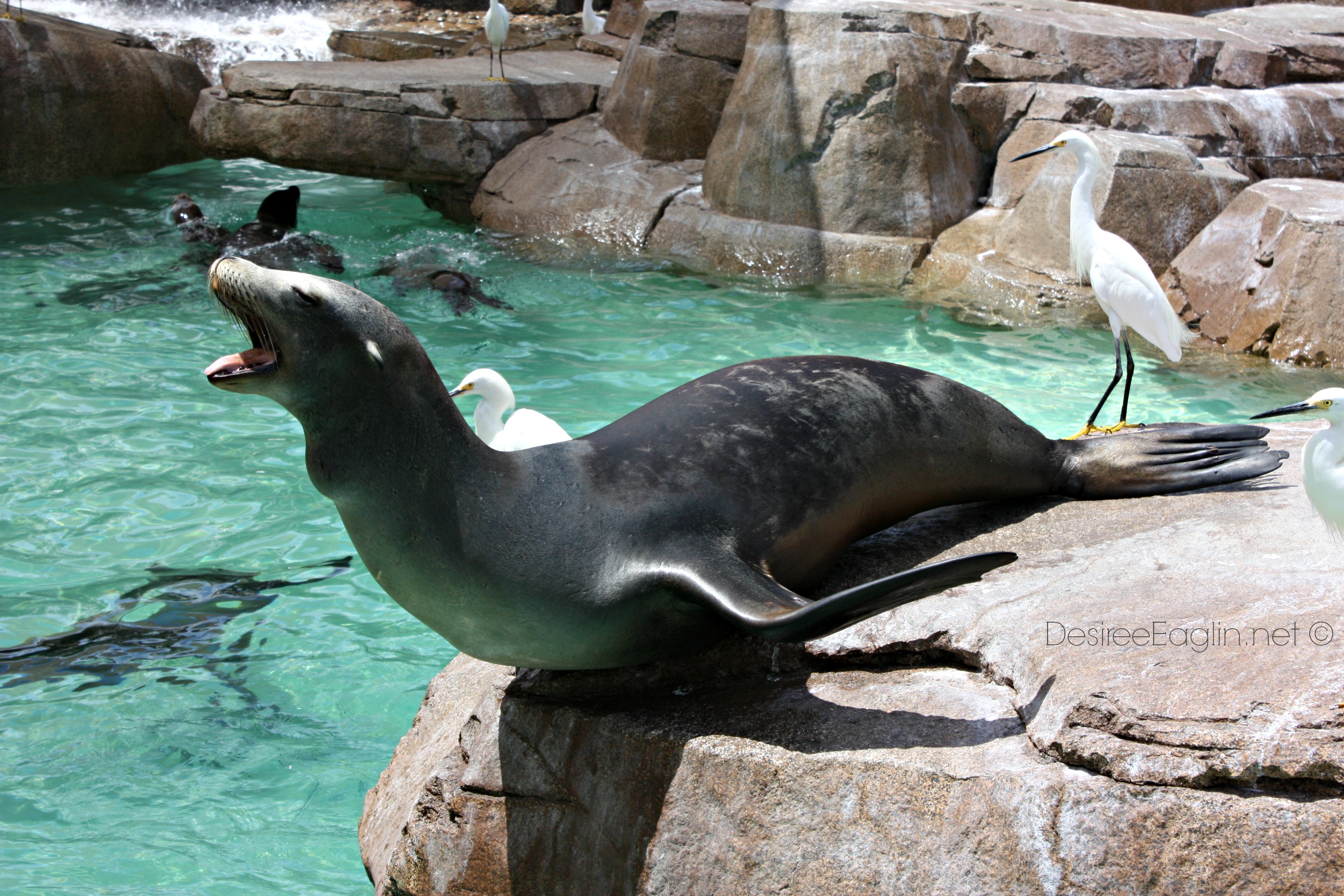 It's hard to say what the kids favorite exhibit was, since they seemed to enjoy absolutely everything. But after a long day of being in the hot sun, seeing every possible show, walking through all of the exhibits and taking more bathroom breaks than necessary, I think they liked cooling off at the Sesame Street Bay of Play.
The Sesame Street Bay of Play was an-all out awesome children's interactive playground which features the lovable characters from Sesame Street. Part of the Bay of Play was waterplay, part of it was obstacle courses, part of it was kiddie rides and all of it was super awesome. I totally want to get season pass to go once a week.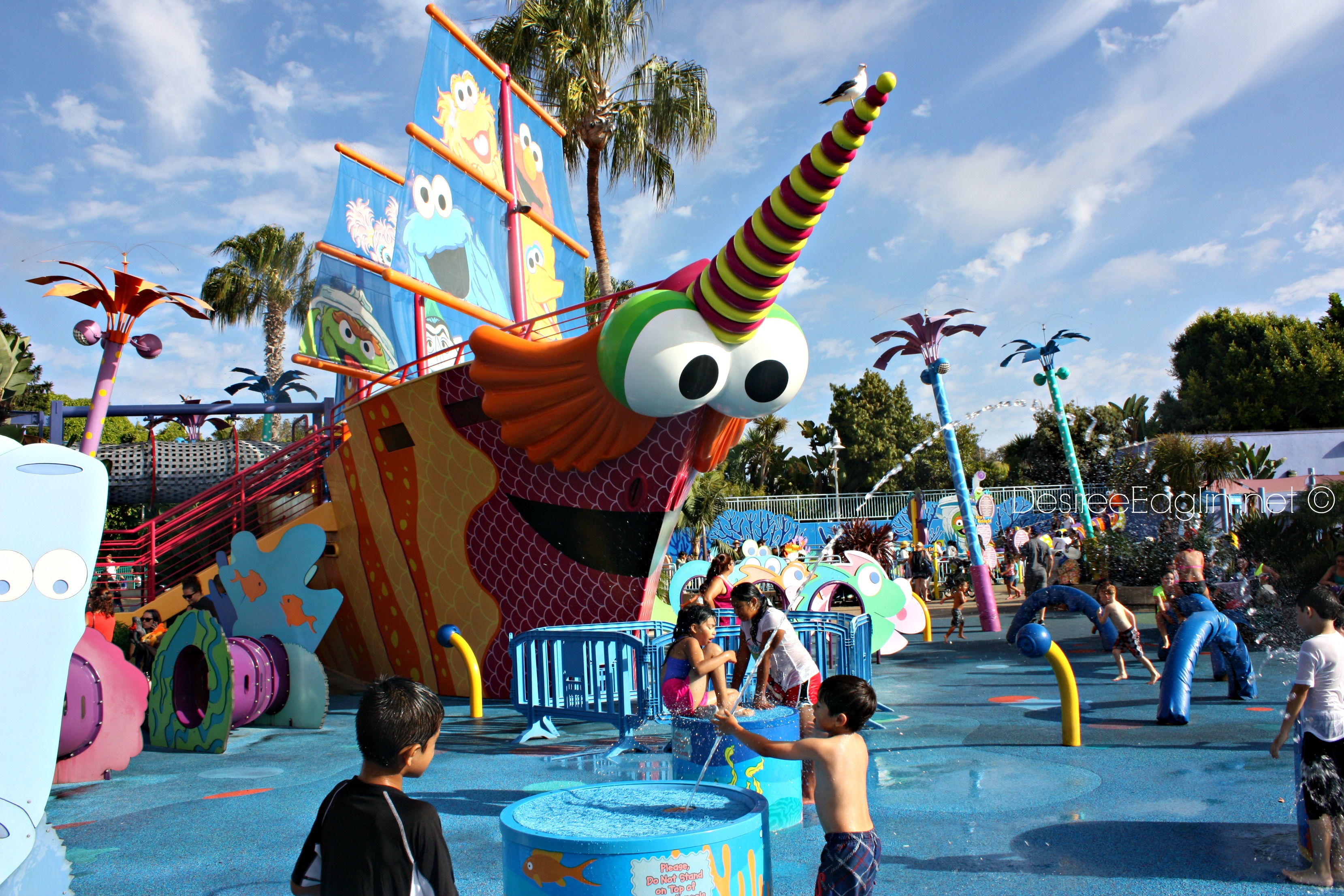 We just so happened to visit Sea World San Diego on my daughters 3rd birthday. Although unintentional, it was an amazing way to spend her special day. By the end of our truly epic summer finale day, she was pooped.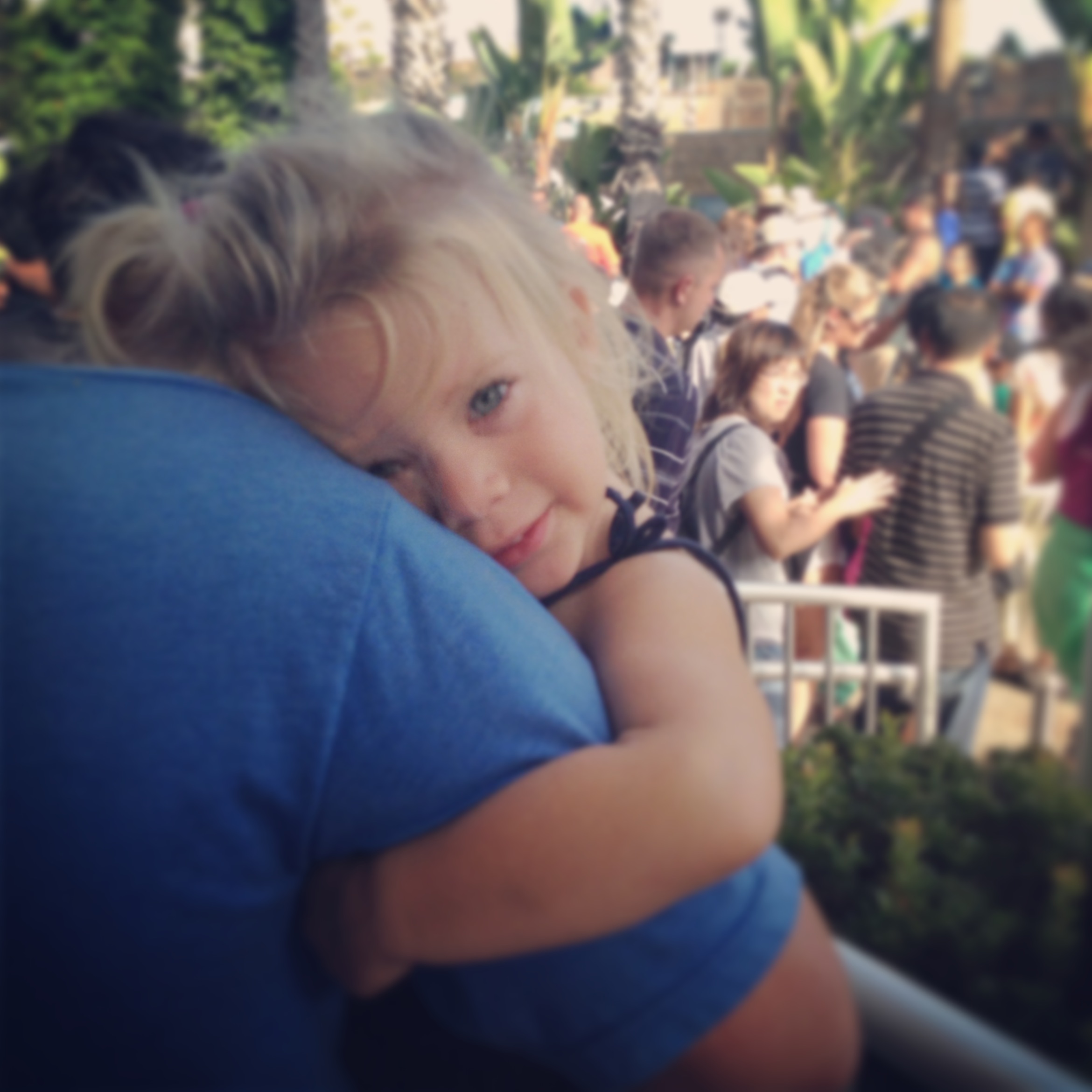 I took so many pictures of the day, if I posted them all here with the story behind them, we'd be here all day. So here is a gallery of my absolute favs. You can click on them to see them enlarged.
Although summer may be coming to a close, the fun doesn't stop at Sea World San Diego.
Upcoming Events At Sea World San Diego
Sea Otter Awareness Week : September 22nd – 28th. Sea Otter Awarenessctivities will include daily sea otter "Tube Time" presentations, which will take place at the park's Otter Outlook habitat next to Dolphin Point. During Tube Time, the otters play with frozen tubes stuffed with clams and shrimp.
 Seaworld's Halloween Spooktacular is Back!! Every weekend 11am-6pm September 28th through October 11th: This SeaWorld-style Halloween festival includes 10 sea-themed trick-or-treat stations throughout the park, along with an undersea pumpkin patch with roaming sea-inspired pumpkin fish costume characters that'll pose for photos with park guests.  SeaWorld's Halloween Spooktacular is included with park admission.
For more information and to check out the online ticket purchasing deals like the 2013 Fun Card, log on to Sea World Parks now.