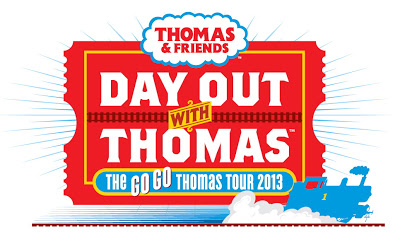 Choo Choo! Calling All Train Enthusiasts!
Do I have a giveaway for you! For 5 days in November, Thomas the Train and friends chug their way into the Orange Empire Railway Museum and I have a giveaway for one lucky reader !
Everyone will have the opportunity to meet Thomas the Tank Engine and Friends in person at the 2013 Day Out With Thomas GO GO Tour. Little engineers and grownups are invited to take a 25-minute ride on a life-size Thomas and have a fun day of Thomas-related activities including:
A meet and greet with Sir Topham Hatt, the Superintendent of the Railroad
Thomas and Friends storytelling and video viewing
A Thomas and Friends Imagination Station (train table play area and arts and crafts)
Petting Zoo
Jules Live Music 4 Kids
Temporary Tattoos
Bounce House
Caboose Train and Trolley Rides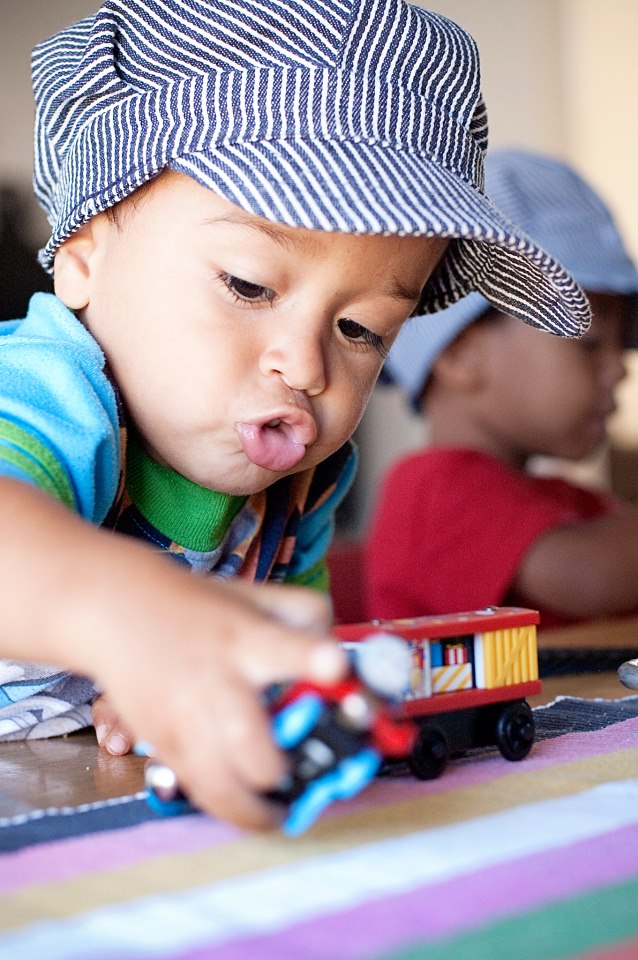 Tickets are $21 for ages two and older. Reserve your train departure time with your ticket purchase. Military and group discounts are available.
The Orange Empire Railway Museum would like you to know that the activities on site at a Day Out With Thomas are for you and your children to enjoy for several hours or more.
They also suggest that you should arrive no later than one hour prior to your scheduled departure.
You can find the Orange Empire Railway Museum on Facebook
You can stay up to date with the Day out With Thomas event on Facebook too!
For more information please call the Orange Empire Railway Museum office at 951-943-3020 or visit www.oerm.org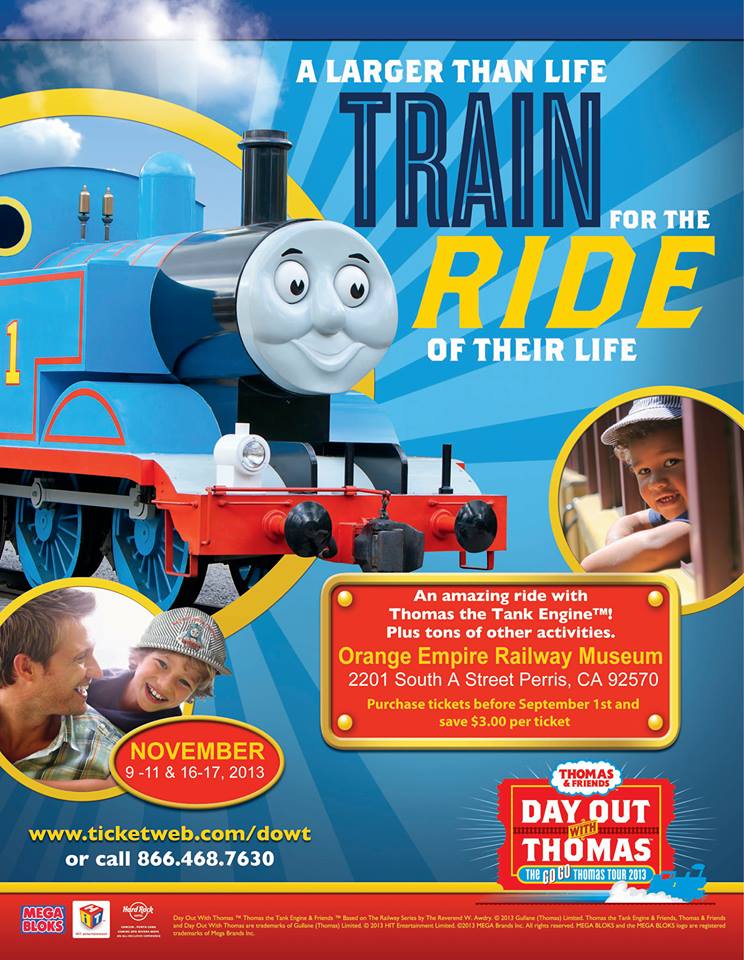 A Day Out With Thomas: The GO GO Thomas Tour will be at the Orange Empire Railway Museum for 5 whole days! 
November 9th ,10th ,11th , 16th and 17th
The Orange Empire Railway Museum has given me the opportunity to offer one lucky Sarcastic, Funny and Brutally Honest reader a chance to win a family 4 pack of tickets to The Go Go Thomas Tour! The winner will get to choose the day and we pick the train boarding time and in the chance that the winner of this giveaway has already purchased their Day Out With Thomas tickets, they will get a full refund plus a $10 ticket to the Thomas Store at the event. I mean, you can't lose! Thank you to the Orange Empire Railway Museum for this opportunity!  To enter the giveaway, please use the Rafflecopter widget below.
Thank you for entering and good luck!
a Rafflecopter giveaway